Graduate Program Objectives
When students graduate, they are expected to be able to:
Integrate theoretical perspectives from nursing science and related sciences as a framework for planning holistic care to enhance, modify, or support the health patterns of client systems in various environmental contexts.
Demonstrate competence in advanced nursing practice with focus on direct and indirect delivery of care and evaluation of outcomes for defined client systems.
Demonstrate critical thinking and effective communication skills for advanced nursing practice as a part of a multidisciplinary team within various environmental contexts.
Design programs for defined client systems in health promotion, maintenance, restoration and palliation within a framework of population-focused advanced nursing practice.
Demonstrate professional roles to operationalize standards of care and to effect change in nursing practice.
Critically appraise available evidence in the planning and delivery of safe and effective care.
Participate in the political process to influence health and social policy.
Demonstrate legal, ethical, and financial accountability from the perspective of advanced nursing practice and within various environmental contexts.
Exhibit a commitment to excellence in nursing practice and to advancement of the discipline of nursing through engaging in scholarly inquiry.
Jody Beckington
DNP, APRN, ACNP-BC, CON Grad Prog & Admin Srvcs
275.13 Procter Hall
Jody Beckington is an Acute Care Nurse Practitioner with 18 years of experiencing caring for neurosurgical patients.  She first served as an adjunct faculty member at the College of Nursing, University of Cincinnati starting in the summer of 2012.  She then transitioned to full time faculty in the Fall of 2014, and Assistant Professor in 2017.  Dr. Beckington currently serves as the coordinator of the Adult Gerontology Acure Care Nurse Practitioner program at the College of Nursing.  Jody is passionate about the education of nurses and the profession's role in the transformation of healthcare.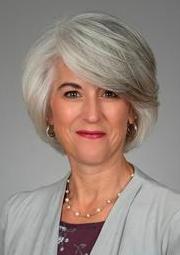 Kimberly Mullins
Director of Adult/Gero Primary Care NP programs, CON Grad Prog & Admin Srvcs
275.52 Procter Hall
I am a DNP (Doctor of Nursing Practice) prepared, adult nurse practitioner (NP) with 30 years of clinical practice experience committed to excellence in patient care and evidence-based practice. My NP certification is in adult primary care and I have achieved an advanced certification in oncology practice. I currently hold a faculty position teaching graduate and doctoral level nursing students while I continue my clinical practice in radiation oncology. As a Senior NP in this clinical position, I conduct new and follow up visits, as well as manage side effects of those patients actively receiving treatment. In this role I function both independently and collaboratively with a Radiation Oncologist. Maintaining the high standards required of advanced oncology certification benefits my clinical practice as well as my teaching. As an Associate Professor at the University of Cincinnati College of Nursing, I teach courses within the Master of Science in Nursing and Doctor of Nursing Practice programs. In addition to numerous service activities for the College and University, I serve as the Coordinator of the Distance Learning AGPC (Adult Gero Primary Care) Nurse Practitioner program since my appointment in October 2015. In this capacity I actively work with marketing, recruitment, and retention services. I serve as a resource and faculty advisor for all students enrolled in this program. I also serve as the Chair for several DNP Student Project Committees. In addition to clinical practice, teaching, and service, I am committed to the scholarship of nursing. I have collaborated with several colleagues to produce peer reviewed published works and have been an invited speaker at national conferences.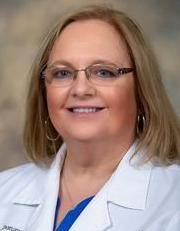 Sherry Donaworth
Associate Professor- Clinical Coordinator, Post-Master FNP DL Program, CON Grad Prog & Admin Srvcs
275.77 Procter Hall
Dr. Sherry Donaworth is an Associate Professor of Clinical Nursing at the University of Cincinnati, College of Nursing.  She is board certified as both an Adult-Acute Care Nurse Practitioner and a Family Nurse Practitioner. Her extensive clinical practice experience has included critical care, cardiology, geriatrics as well as primary care.   As lead faculty for advanced pharmacology and clinical management of adult health problems, she has utilized the "flipped classroom" and advanced technology in teaching, for both onsite and distance learners.  Dr. Donaworth serves as a content expert on an ANE HRSA grant for interactive case studies for distance learning students and is a Fellow of the Preventive Cardiovascular Nurses Association (PCNA).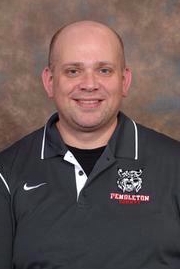 Jason Allen Gregg
FNP Distance Learning Program Director, CON Grad Prog & Admin Srvcs
Procter Hall
Doctoral-prepared Advanced Practice Nurse with certifications in both Family Practice (AANP; ANCC) and Lifespan Psychiatric Mental Health (ANCC).  Experience in academia includes teaching in both undergrduate (ADN) and graduate (MSN, DNP) programs.  Clinical expertise includes family practice, psych mental health, and management of chemical dependence.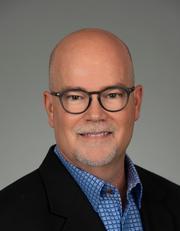 W. Jeff Trees
Assistant Professor of Clinical Nursing, Co-Director of FNP Program , CON Grad Prog & Admin Srvcs
275.72 Procter Hall
Dr. Trees has been a registered nurse for over 40 years and has practiced clinically in medical/surgical nursing, emergency departments, prehospital care, and occupational health settings. He has clinical experience as a staff nurse, charge nurse, and manager. He has been a family nurse practitioner for over 16 years practicing primarily in occupational medicine. He enjoys students and has precepted many students during his career.

Areas of expertise:
Family Practice / Primary Care
Occupational Medicine
Emergency / Urgent Care / Retail Clinics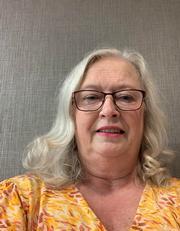 Valerie Kay Moniaci
Assistant Professor of Clinical, CON Grad Prog & Admin Srvcs
Procter Hall
I have spent the past 43 years working with critically ill newborns. I have worked as a bedside nurse, unit educator, ECMO Program Developer and Director, Neonatal Nurse Practitioner and Assistant Professor of Clinical. I have enjoyed each of the roles and have learned something from each role that I carry with me today.
 
I have extensive experience in all levels of neonatal care: I, II, III, and IV, allowing me to care for both well newborns and the most acutely ill neonate. I have dedicated my career to caring for newborns and families and could not be happier with my choice.
 
Babies have always been my passion which is why I have chosen to simultaneously practice and to teach. Providing education for new nurses is an essential component of the role of a NP. Practice and education has been a good fit for me as I can share my experience while educating a new generation of Practitioners.
 
Involvement in process/quality improvement is an aspect of Advanced Practice care that promotes problem recognition, evaluation of care practices and implementation or continuation of evidenced based practice in our units. I have completed or assisted with many projects that have had positive benefits for neonatal patients.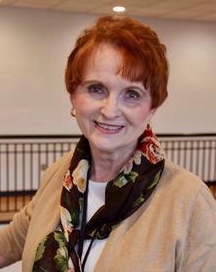 Joan Marie Sevy Majers
Dr.
Results-oriented healthcare executive who has successfully assumed increasingly complex responsibilities throughout a service career. Experience includes case management leadership, productivity enhancement, expense reduction, organizational restructuring, performance improvement and process review and design in both the not for profit and for profit healthcare arenas as an executive and consultant.  Initially assumed faculty positions in both  RN to BSN as well as  associate degree nursing  programs, and  is now teaching graduate  nursing courses, using distance learning strategies. Responsibilities include coordination of the leadership graduate programs and dvelopment of the case management certificate program at the College of Nursing.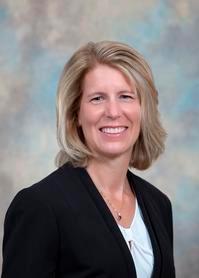 Beth Ann Clayton
Program Director-Nurse Anesthesia Major, CON Grad Prog & Admin Srvcs
275.58 Procter Hall
Beth Ann Clayton is a Professor of Clinical Nursing and the Nurse Anesthesia Program Director at the University of Cincinnati. She is a Fellow in the American Academy of Nursing. 

She currently leads over 80 students in doctorate-level nurse anesthesia programming. Beth oversees the curriculum; didactic, simulation, and clinical teaching of more than 90 CRNA faculty members, as well as 22 clinical coordinators over 19 clinical sites. Beth is responsible for compliance with the Council on Accreditation of Nurse Anesthesia Educational Programs and American Association of College of Nursing organizations.  

Dr. Clayton practices as a Certified Registered Nurse Anesthetist at the University of Cincinnati Medical Center. She specializes in neuraxial and obstetric anesthesia. 

With experience spanning over 25 years, Dr. Clayton is a respected clinician, researcher, and educator to practicing CRNAs, nurse anesthesia students, and other healthcare professionals. She presents a variety of lecture topics at the university, regional, national, and international level including obstetric anesthesia, neuraxial anesthesia, pharmacology, medical legal considerations, and professional aspects. She is a primary author of the AANA Practice Guidelines: Analgesia and Anesthesia for the Obstetric Patient. She is a Fellow of the American Academy of Nursing and the American Association of Nurse Anesthesiology (AANA). She is appointed to the Centers for Medicare and Medicaid Services (CMS) Medicare Evidence Development and Coverage Advisory Committee (MEDCAC). She served as the AANA representative to the American College of Obstetricians and Gynecologists (ACOG) Council on Patient Safety in Women's Health Care. She served on the Joint Commission Perinatal Safety Standards Review Panel and the National Quality Forum Maternal Mortality and Morbidity Committee. She is the lead faculty member for the AANA Spinal Epidural and Obstetric Essential Workshop and serves on the AANA Foundation Malpractice Closed Claims Research Committee. 


Dr. Clayton received her BSN from Bloomsburg University and her MS in Nurse Anesthesia from Northeastern University. She later earned her DNP at the University of Cincinnati.
 

 
Melanie Kroger-Jarvis
Professor - Educator, CON Undergrad Prog & Admin Srvcs
275.57 Procter Hall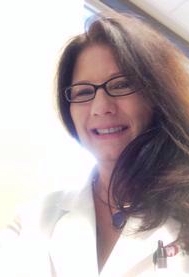 Lisa Marie Hachey
DNP, APRN-CNM, FACNM, CON Grad Prog & Admin Srvcs
275.65 Procter Hall
Dr. Lisa M. Hachey is an Associate Professor of Clinical Nursing for the Nurse Midwifery and Women's Health Nurse Practitioner Programs at the University of Cincinnati, College of Nursing. Her clinical practice emphasized evidence-based care to medically underserved women, marginalized populations, and those with exposure to trauma and violence.  She practiced at the Cleveland Clinic and the Perinatal Research Center of the NIH at Wayne State University Physician's Group and the Detroit Medical Center since obtaining her nurse-midwifery certification in 1999.  Her current focus is on educating the next generation of nurse midwives and women's health practitioners with a research interest of innovative technology using augmented reality and artificial intelligence for clinical skills training in remote environments. Dr. Hachey was the Primary Investigator (PI) for the awarded 2017 Dean's Scholarship of Teaching and Learning Grant. This allowed her team to complete Phase I and Phase II Pilot studies and develop interactive online clinical skill modules. Dr. Hachey was invited by Bayer U.S. LLC to submit an Investigator Initiated Research (IIR) grant to support her work in augmented reality and artificial intelligence, which was funded in November 2020 for Phase III-Part I Clinical Skills Simulator Program. Through the University of Cincinnati 1819 Innovation Center she completed a patent submission for innovative technology. In 2018 and 2019, her scholarship and clinical practice expertise was recognized through the publication of clinical practice articles. The human trafficking article won the Inane Award for best featured article in the category of "Hot Topic".  She was the recipient of the 2021 Nursing for Women's Health Excellence in Writing Award presented at the Association of Women's Health, Obstetric and Neonatal Nurses annual convention. Dr. Hachey is the Director of the College of Nursing Continuing Education Approver Unit (OBN‐011‐93). She is a peer reviewer for the Advanced Emergency Nursing Journal (AENJ), Journal of Emergency Nursing (JEN), Journal of Human Trafficking (JHT), Journal of Nursing and Women's Health (NWH) and Journal of Midwifery & Women's Health. She is a member of the HEAL Trafficking international network (35 countries) of multidisciplinary professionals and participates on the Education, Advocacy and Research Committees.  She was an invited contributor on a collective document submitted by the HEAL Trafficking network to the Department of State Trafficking in Persons 2020 Report.  Dr. Hachey is Collaborating with The Emergency Medicine Cardiac Research and Education Group (EMCREG)-International, the University of Cincinnati Department of Emergency Medicine, and the Emmy and Telly award-winning Total CME/MedEd On The Go as a program committee member.
Robyn Wingard Stamm
Assoc Professor - Clin, CON Grad Prog & Admin Srvcs
275 Procter Hall
Replace this text component with your accordion's content.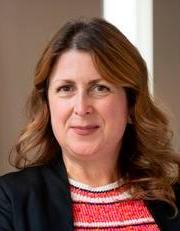 Tasha R. Turner-Bicknell
Dr., CON Undergrad Prog & Admin Srvcs
275.15 Procter Hall
As a harm reductionist, population health nurse, and member of the board of directors for Harm Reduction Ohio, I have a long-standing demonstrated commitment to improving access to health services for people who use drugs. I have extensive experience in harm reduction including syringe service programs, overdose prevention, capacity building, mobile outreach, and legislative advocacy. I am committed to equality, social justice, and healthcare reform. I understand the importance of developing population health interventions that provide low-threshold services to meet populations on their own terms.
Areas of interest:  harm reduction, drug user health, public health, global health and health disparities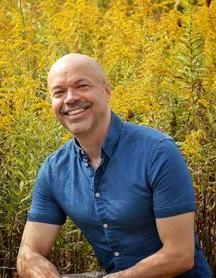 Dr. R. Lee Tyson
DNP, DMin, MSN, MDiv, BSN, BA, APRN-CNP, PMHNP-BC, ANP-BC, CARN-AP, CNE, CTMH, FAAN, FAANP, FIAAN / Director, Psychiatric-Mental Health Nurse Practitioner Programs, CON Grad Prog & Admin Srvcs
275.62 Procter Hall
Dr. Tyson is an advanced practice nurse holding dual doctorates in psychiatric-mental health nursing practice and theology/spiritual formation. He is quintuple-boarded as a psychiatric-mental health nurse practitioner (PMHNP), Adult Nurse Practitioner, Certified Addictions Registered Nurse—Advanced Practice, Certified Nurse Educator, and Clinical Telemental Health provider. He holds esteemed fellowships in the American Academy of Nursing, the American Association of Nurse Practitioners, and the International Academy of Addictions Nursing. Before entering academia and clinical practice, Dr. Tyson for years served in professional ministry, and still assists in select clergy roles. He has extensive experience working in myriad settings, including the nationally #1 ranked pediatric hospital, community health centers, and privately held psychiatric and substance use treatment hospitals. These experiences facilitated Dr. Tyson's success in his current roles. Dr. Tyson is an associate professor of clinical nursing and director of PMHNP programs, one of the largest at the UC College of Nursing. He is also founder, co-owner, and president of Lee Side Wellness, a prominent outpatient psychiatric practice in the Cincinnati metro, and one of the foremost NP-owned practices in the nation. Dr. Tyson created an innovative, replicable, sustainable business model for NP-led practices that increases access to mental health and opioid use disorder treatment by expanding and empowering the psychiatric provider workforce throughout the country. He leveraged his academic influence to pioneer national approval of telehealth as a standardized modality for acquiring clinical hours years before COVID-19, affirming his stratagems as critically influential. Dr. Tyson presently serves on the Mental Health Team of the UC Urban Health Pathway, the Ohio Board of Nursing APRN Advisory Committee, the Ohio Association of Advanced Practice Nurses Education Committee, and is an Advisor on the Attorney General's All-Ohio Healthcare Substance Use Disorder Interprofessional Educational Symposium Committee. Finally, he enjoys an instrumental role as chair of the ANCC PMHNP Content Expert Panel which superintends the role delineation of PMHNPs as well as their national certification exam.
Tamara Pavlik-Maus
Assistant Professor of Clinical, CON Grad Prog & Admin Srvcs
206 Procter Hall
Professor Maus is an Assistant Professor of Clinical Nursing and the Coordinator of the Women's Health Nurse Practitioner Program at the University of Cincinnati, College of Nursing. She has maintained board certification as a Women's Health Nurse Practitioner (WHNP) for twenty-five years. Professor Maus practiced extensively throughout the United States providing evidence-based care to medically underserved women, including central California and the United States / Mexico border. With her current focus on education, she directs her energy toward technology in learning and teaching clinical skills through online and onsite simulation. Under her leadership, the WHNP Program has maintained a 95 – 100 % pass rate over the last six years on the WHNP certification exam. She and her team were awarded the 2017 Dean's Scholarship of Teaching and Learning Grant. The Grant allowed her to develop and implement numerous online clinical skill modules covering the pelvic exam, specimen collection, microscopy, breast exam, and intrauterine device insertion. In 2020, Bayer Global awarded her team a $97,000 grant for development of simulation experiences in a distance learning format. Her scholarship and clinical practice expertise was further recognized through the publication of clinical practice articles. Over the last several years, she published several articles by invitation.  In 2021, an article she was one of the authors on was awarded the 2021 Nursing in Women's Health Excellence in Writing Award.  Professor Maus has provided extensive service to the University of Cincinnati through committee work at the Department, College, and University levels. She is completing her Doctor of Nursing Practice at University of Alabama in Huntsville. She plans to remain at the forefront in advancing the nursing profession.
The College of Nursing is authorized to have a clinical presence in all states, except Arizona, Louisiana, Massachusetts, New York, Oregon, Rhode Island and Tennessee.
In Washington, Master of Science in Nursing and Post-MSN Certificate programs are authorized; Doctor of Nursing Practice programs are not.