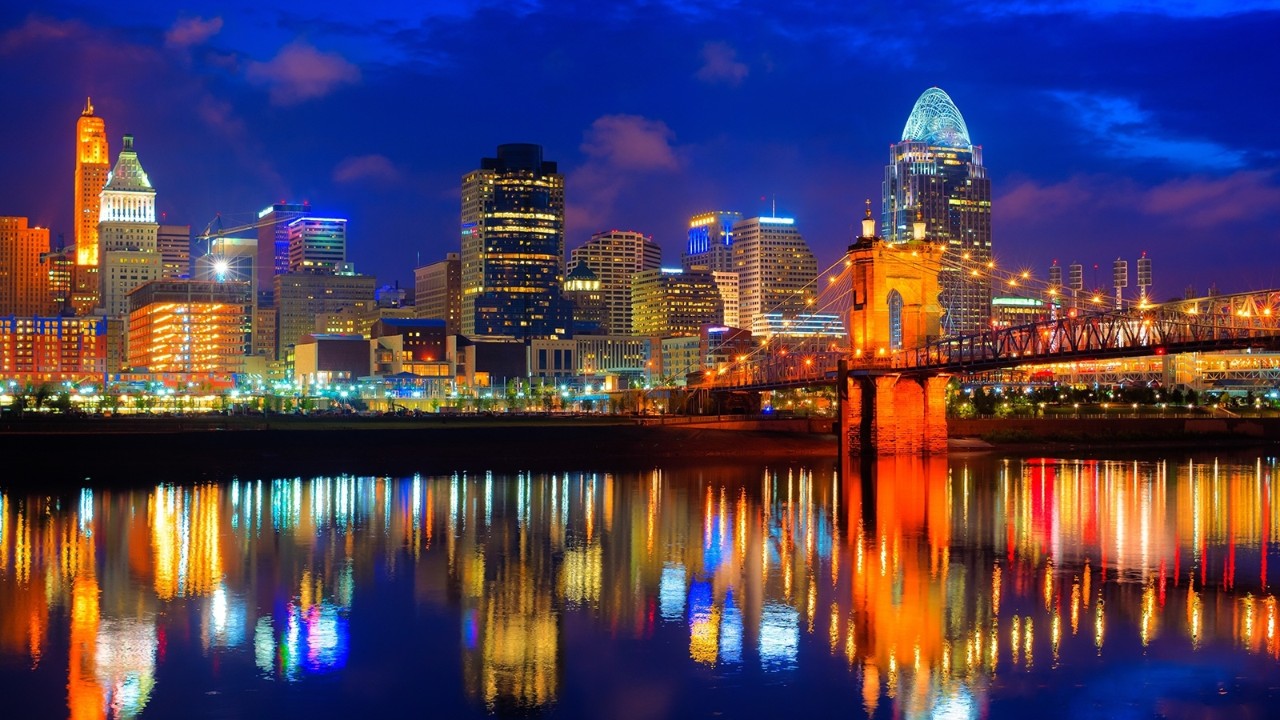 Cincinnati is a city in the midst of an exciting urban revival and a place known for its love of the arts, passion for sports and seriously impressive local food.
As the center of culture and commerce for a region of more than 2 million people, the Queen City is an important hub of the Midwest. The area is home to nine Fortune 500 companies, including Procter & Gamble, The Kroger Co. and Macy's, and lays claim to one of the most vibrant startup ecosystems in the nation.
People experience big-city amenities—professional sports teams (Cincinnati Reds, Cincinnati Bengals and FC Cincinnati), major museums, pristine parks and cultural attractions—while enjoying a small-town friendliness and a collaborative vibe. Annual events include the Cincinnati Masters tennis tournament, Ohio Valley Jazz Festival, Cincinnati Reds Opening Day Parade, MidPoint Music Festival, Bock Fest and Oktoberfest, which celebrates the city's prominent German heritage.
In recent years, Cincinnati has experienced an impressive renaissance of its urban core—from The Banks entertainment district and the downtown business corridor to the trendy Over-the-Rhine and Uptown neighborhoods near campus. 
Time Magazine ranks Cincinnati as No. 16 among the "Most Up-and-Coming Cities in America" and Forbes lists the city's cost of living as 9 percent below the national average.
Here are a few additional resources to help you get to know the Queen City: