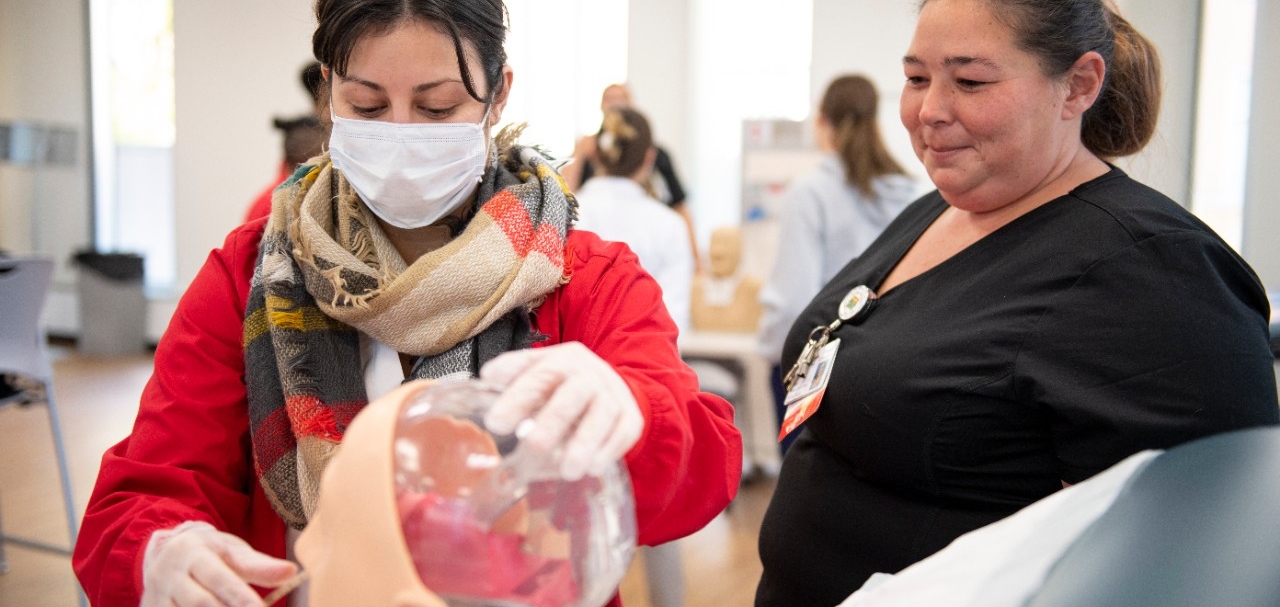 Interprofessional Collaboration
Interprofessional education emphasizes a collaborative approach to develop health care students as team members, resulting in improved outcomes for patients. Our close proximity to UC's health colleges and several acclaimed hospitals gives nursing students unique opportunities to collaborate with other health professionals.
Four of the University of Cincinnati'€™s 14 colleges comprise what'€™s known as the UC Academic Health Center. The College of Allied Health Science, College of Medicine, College of Nursing and the James L. Winkle College of Pharmacy are dynamic centers of education and research and serve as the foundation for training exceptional patient care providers across a range of health fields and specialties.
The University of Cincinnati'€™s beginnings are rooted in its Academic Health Center campus with the 1819 founding of the Medical College of Ohio, known today as the UC College of Medicine. This long, rich history has laid the groundwork for the discoveries and innovations in education, research and patient care that continue today.
For information about opportunities for interprofessional education within the Academic Health Center, visit its IPE Overview.
The College of Nursing is located in Procter Hall on the university's medical campus and within walking distance of other Academic Health Center colleges and our affiliates.

University of Cincinnati College of Nursing
Procter Hall
3110 Vine Street
Cincinnati, OH 45221