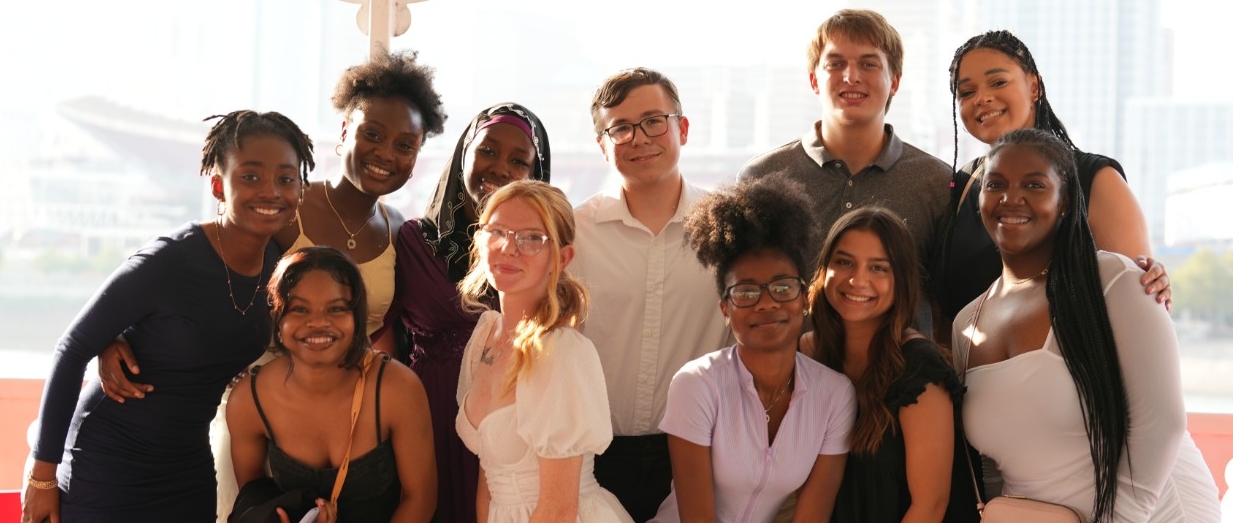 Leadership 2.0 is an innovative program aimed at increasing the number of first-generation, underrepresented and economically disadvantaged students in the Bachelor of Science in Nursing (BSN) program. It provides participating students with academic, social and financial support through the four years of the program, providing the tools to successfully manage their academic career in nursing.
Leadership 2.0 Program Details
Leadership 2.0 includes the Summer Bridge experience, student support and financial support components.

Designed to provide a smooth transition from high school to college, this seven-week experience takes place between the third week of June and the first week of August before students' first semester at UC. Summer Bridge provides comprehensive academic and social orientation to the university and allows students to form relationships with peers, faculty and staff so they start their freshman year with a sense of community and belonging.

Students received academic support, social support and guidance from advisors through the four years of the BSN program. Students also participate in monthly events, attend UC's annual diversity conference and are assigned peer mentors.

Students receive a financial award to go toward tuition costs during the first two years of the BSN program, along with priority consideration for all other UC College of Nursing scholarships.

Leadership 2.0 Eligibility Requirements
If part of an underrepresented race or ethnicity, students do not need to meet any additional qualifications. If not a part of an underrepresented race or ethnicity, students must qualify in two or more of the following areas:
First-generation college student
Underrepresented race or ethnicity
Low socioeconomic status
Identify as male
Identify with the LGBTQ+ community

Leadership 2.0 Application Deadline
BSN and Leadership 2.0 Application Deadlines


|   | Priority Deadline | Final Deadline |
| --- | --- | --- |
| BSN Program | Nov. 1 | Dec. 1 |
| Leadership 2.0 | N/A | Jan. 15 |
To receive more information, fill out our request for information form and sign up for the Leadership 2.0 newsletter, which provides application updates and deadline reminders. Want to talk to someone directly? Contact Program Coordinator Jaidah Whitely.