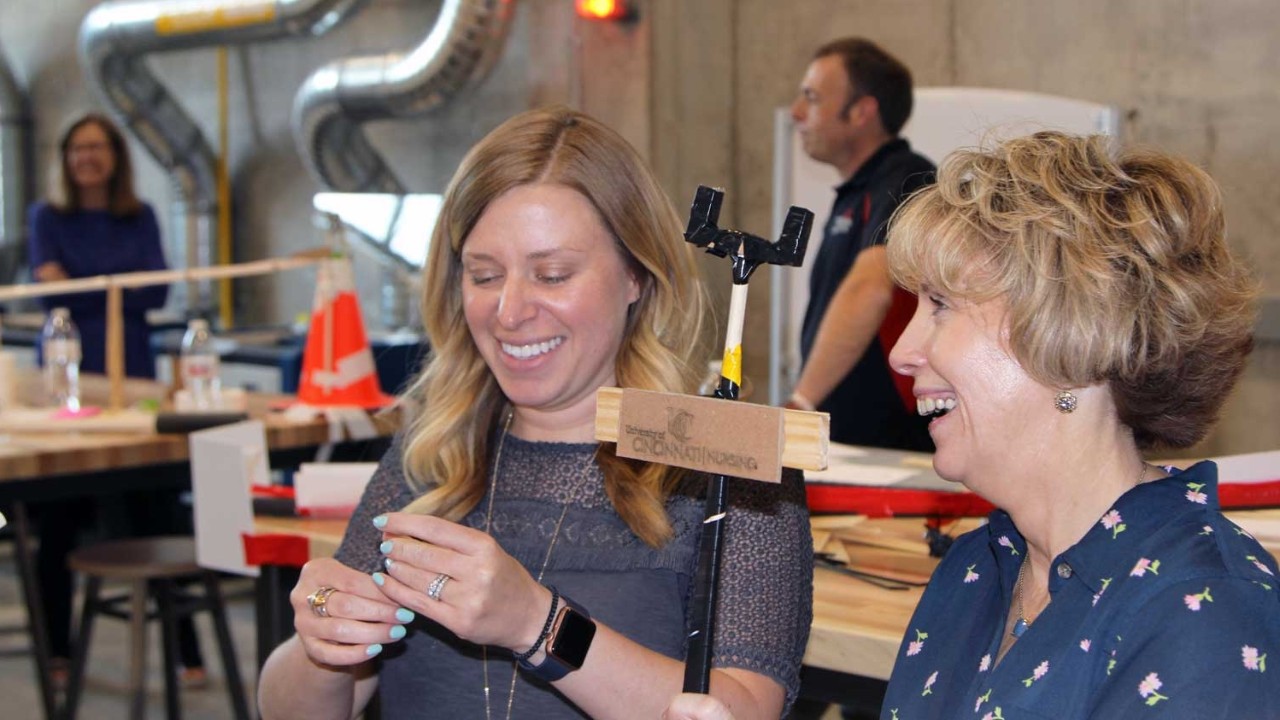 The University of Cincinnati's strategic direction, Next Lives Here, aims at becoming a leader among public universities in the future. The plan is made up of three platforms: academic excellence, urban impact and innovation.
One of the key initiatives under the innovation agenda is the 1819 Innovation Hub - a new resource center to host students in an open learning environment where they can experiment. UC invested $38 million in the renovation of the former 133,000-square-foot Sears, Roebeck & Co. department store building to create an innovative environment that allows students to engage with private industry, nonprofits, faculty and other students.
The College of Nursing was the first college to integrate the 1819 Innovation Hub into the curriculum, taking the lead on the university's outward-facing approach to higher education. Educating students to think critically and pursue their passions in an increasingly complex world requires innovative ways of teaching.
The building's 12,000-square-foot makerspace, with resources including hand tools, 3-D printers, laser cutters and CNC machines, classrooms and conference rooms has been used by hundreds of Bachelor of Science in Nursing students to foster new ideas, partnerships and approaches.