Though this year has been rife with challenges, our University of Cincinnati College of Nursing family experienced many joyful moments—from time with family and friends, to weddings, new babies, vacations, rediscovered hobbies and big-time achievements. We hope these moments brighten your spirits this holiday season, and we wish you many joyful moments in 2021.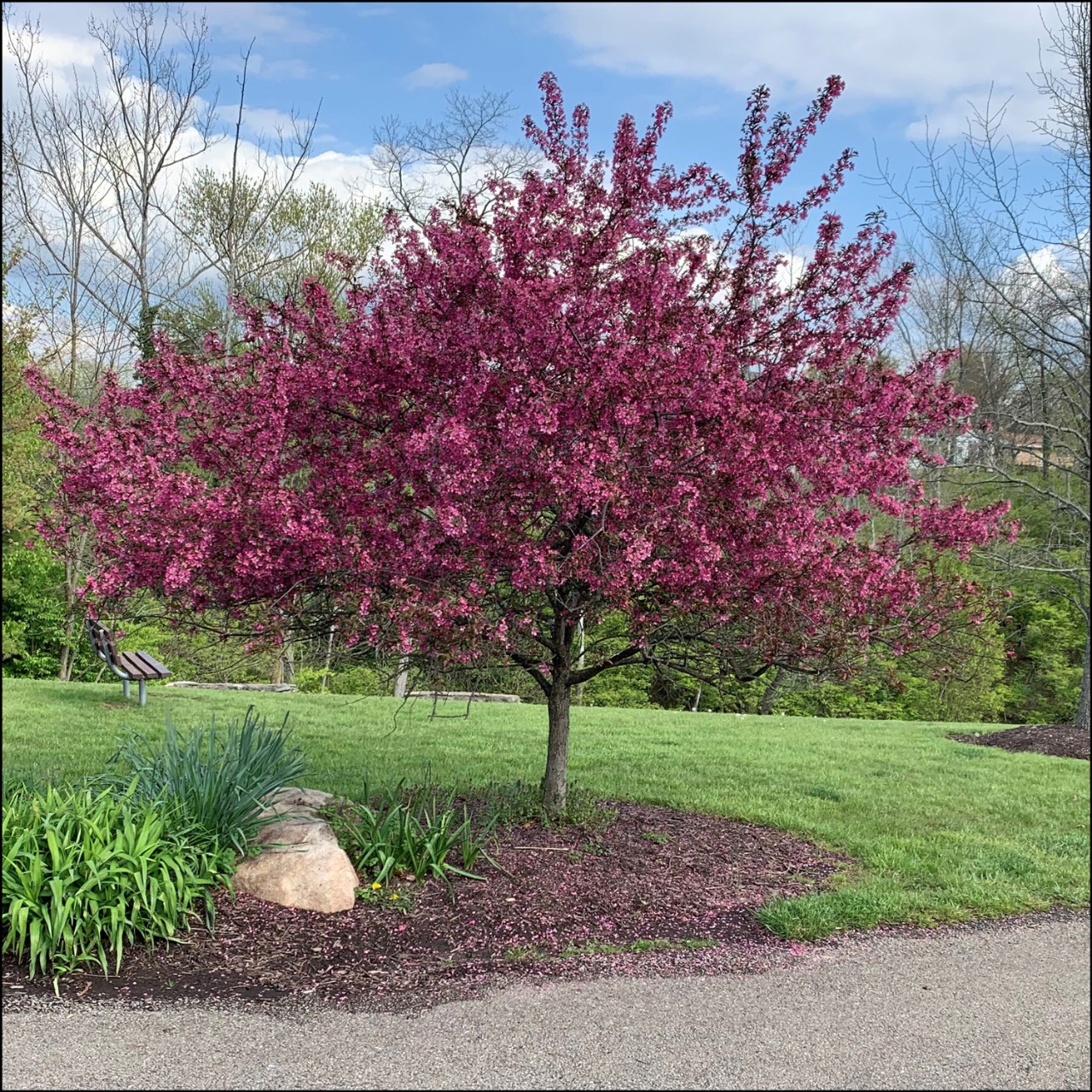 Evelyn Fleider | Staff
The ability to slow down and "smell the roses" in frequent walks.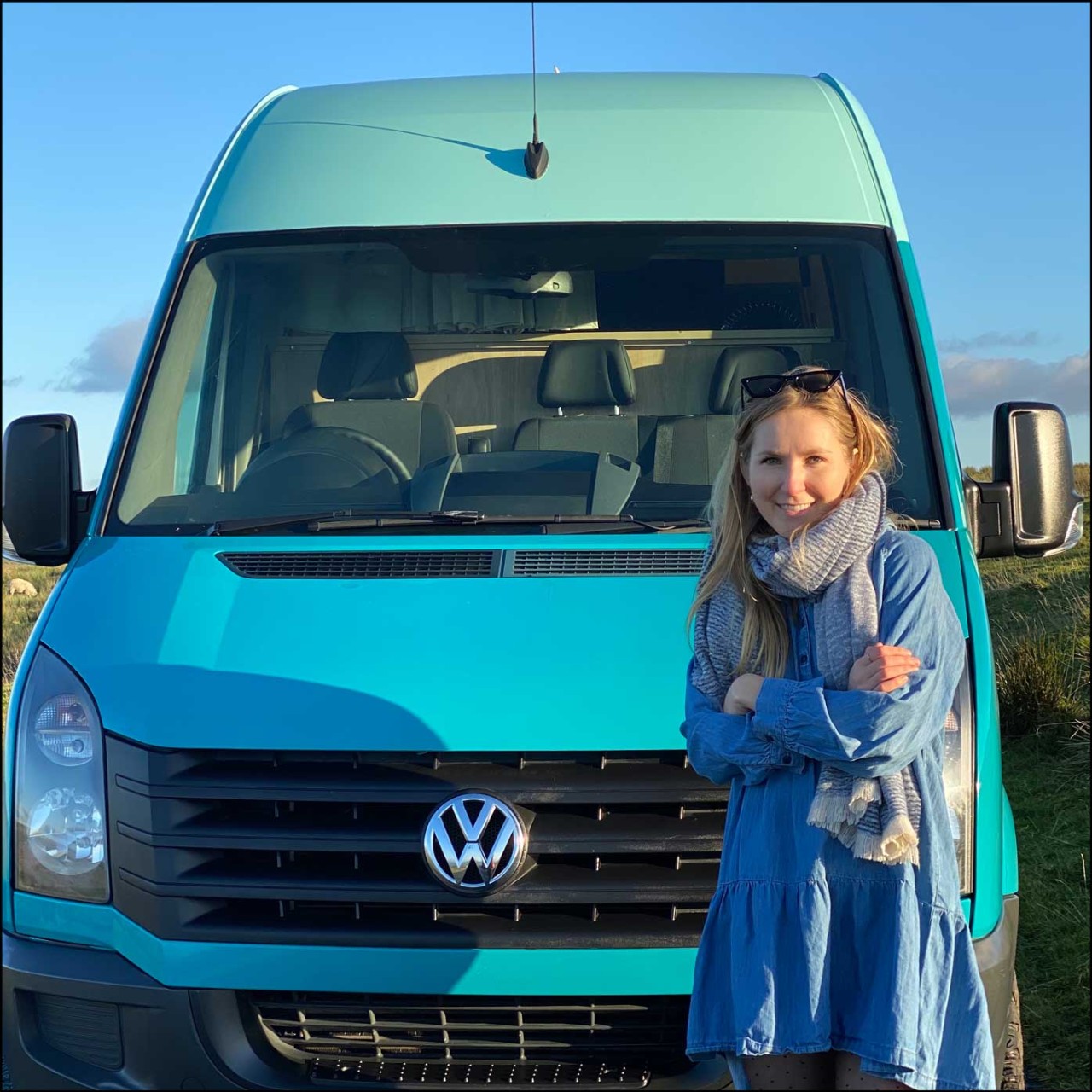 Elizabeth Keller | Student
During lockdown, my boyfriend and I were able to convert a van into a tiny home! Because my classes were moved online, we've been able to camp, live and work remotely, while maintaining safety rules!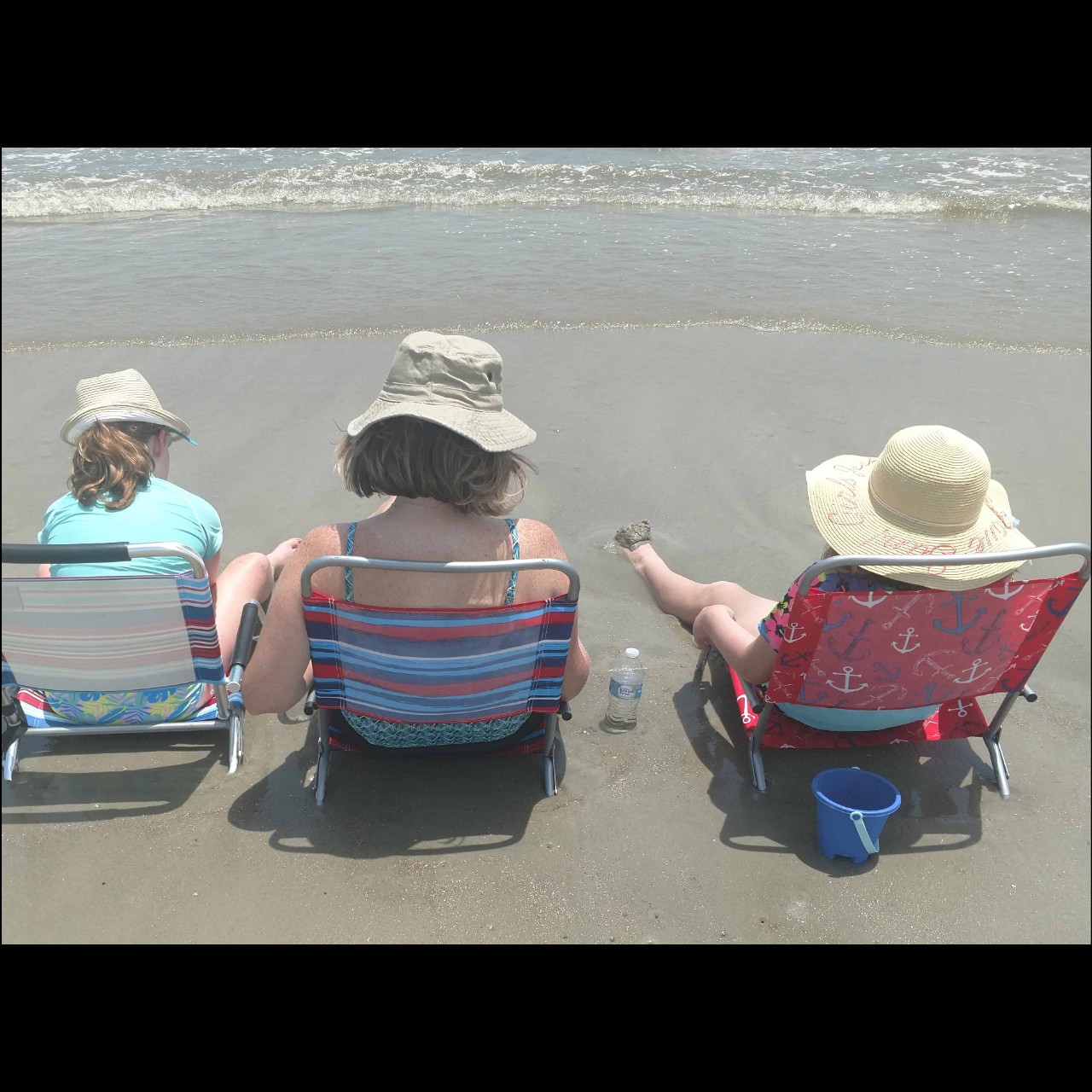 Joan Sevy Majers | Faculty
I had a chance to visit the beach before the virus went beyond our control.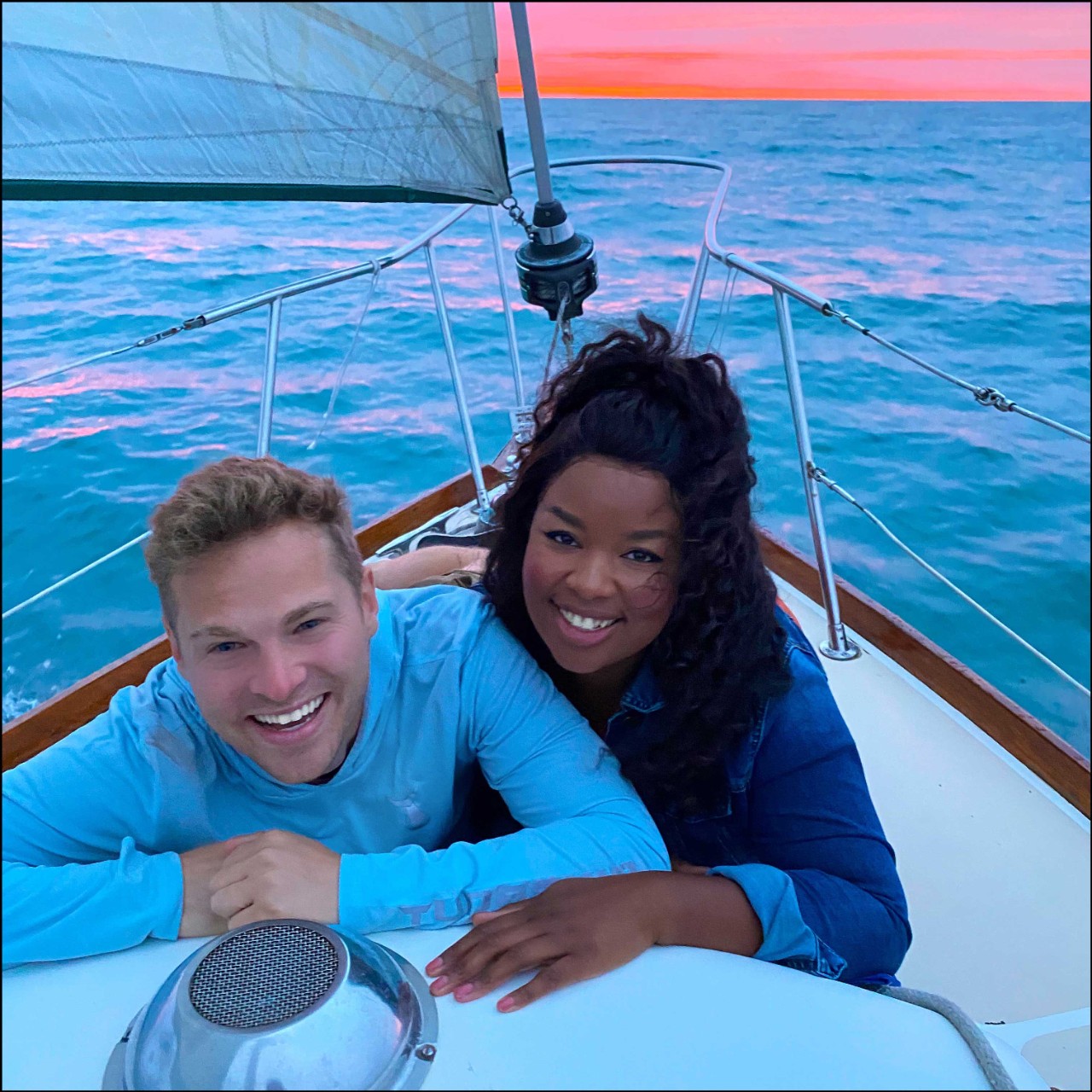 Justin Veigel | Staff
A sunset sailboat ride in South Haven, Michigan!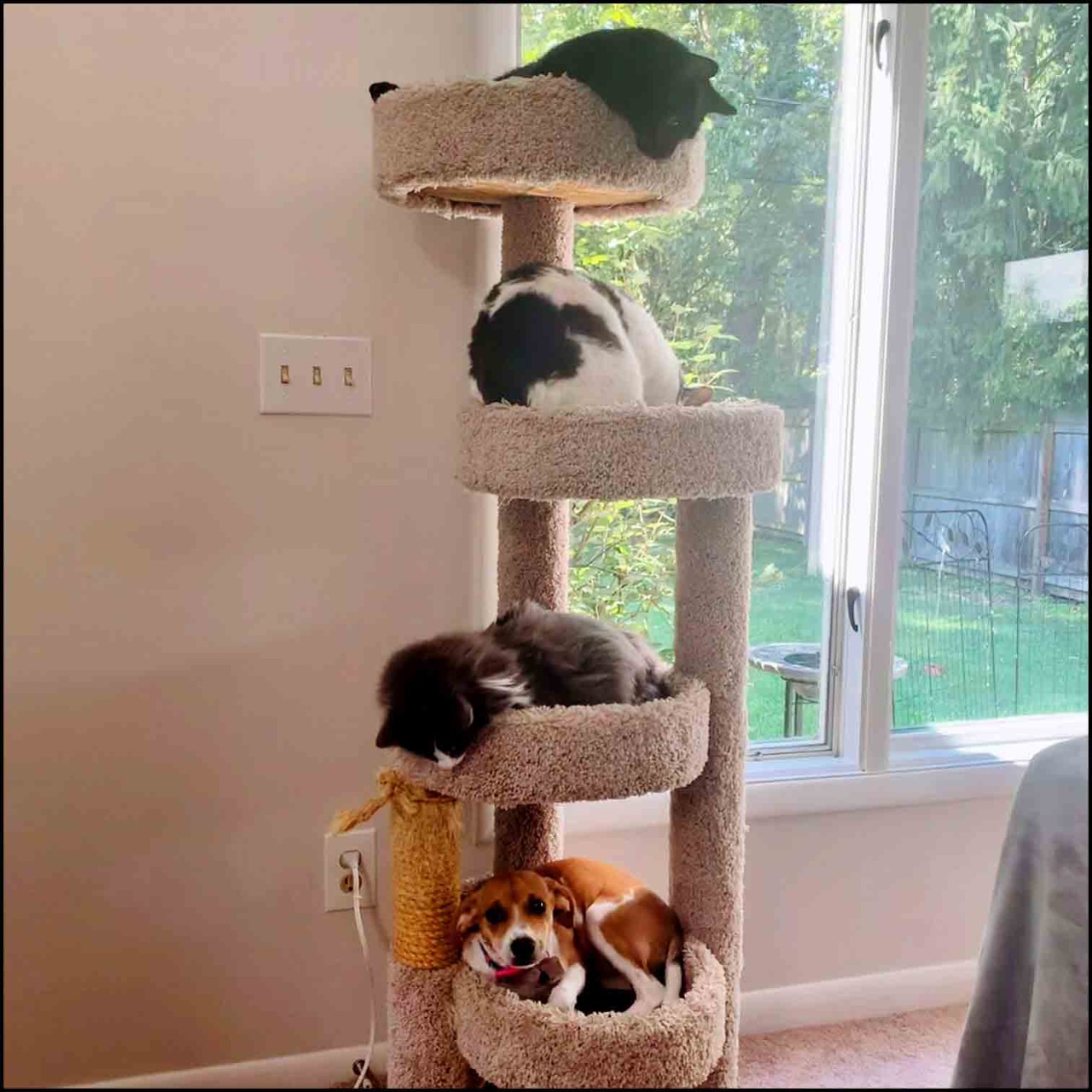 Randi Bates | Faculty
Sharing lots of love with my furry family!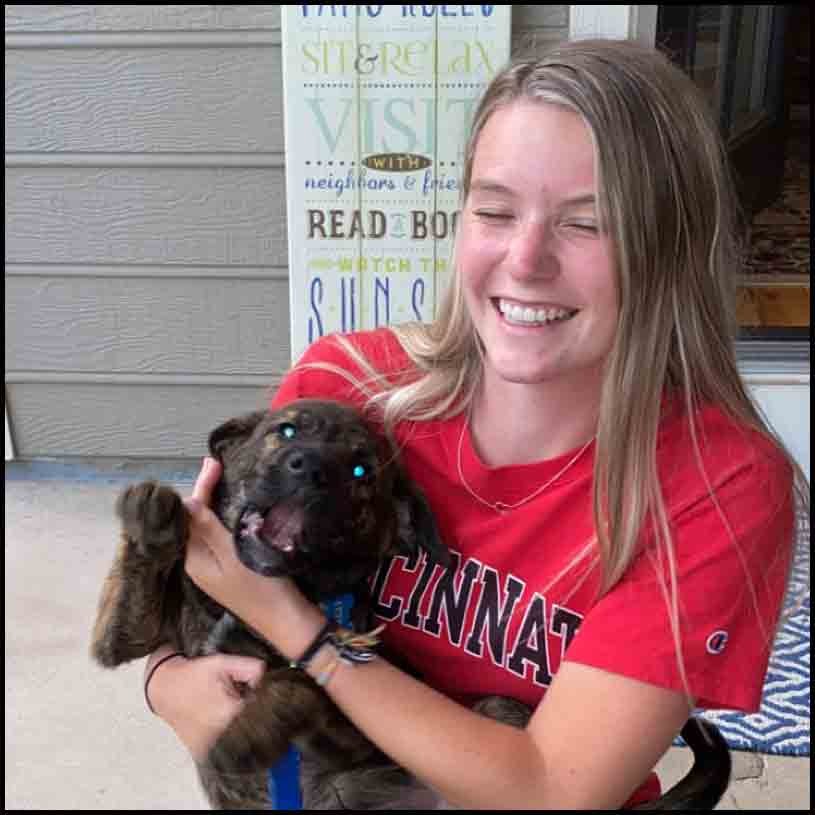 Anna Koenig | Student
My parents adopted and saved a puppy from being put down. He is now my best friend! :)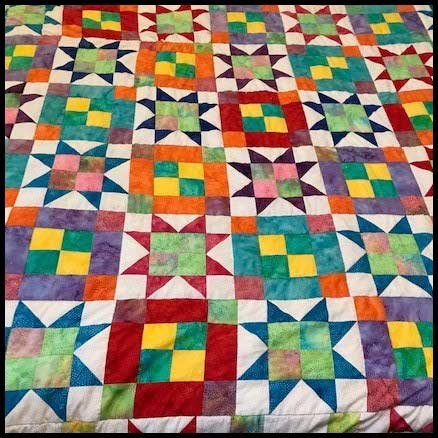 Sue Brammer | Faculty
Throughout my 25 years of quilting, I had always flirted with the idea of making a bed-sized quilt. Although I sew the quilt blocks by machine, I quilt the three layers of fabric together by hand. It takes me a long time to finish a project, so with competing time demands, I envisioned it taking years to make a quilt for a bed. Despite my dire predictions, I took a leap of faith a few years ago and purchased fabric and a pattern for a queen-sized quilt. When I got home and looked more closely at the pattern, I questioned my sanity and promptly shoved everything in the back of the closet. Enter COVID-19. I had more time on my hands and wasn't able to go to the fabric store, so I decided to dive in and attempt the quilt. It took me six arduous months, but I finished it. The bright colors and perseverance that went into making it remind me of the promise of good times in the midst of darkness.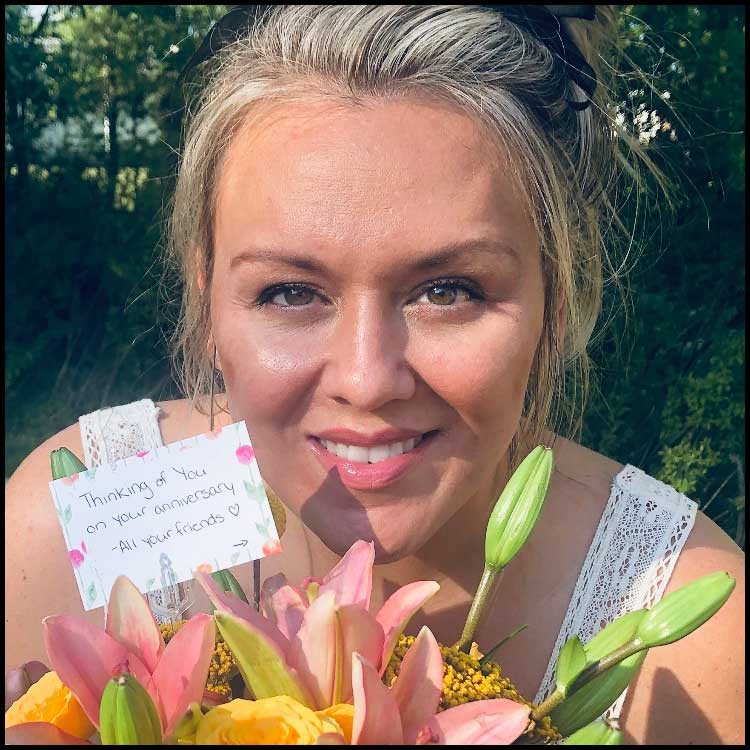 Candace Brown | Student
As an emergency room nurse and graduate student, 2020 challenged me mentally, emotionally and physically to my limit. Through it all, I was able to stay in school and on the front lines. My high point of the year was celebrating my eighth transplant anniversary! The average life of a transplant is 7 years. Every year now I live is a year I beat the odds.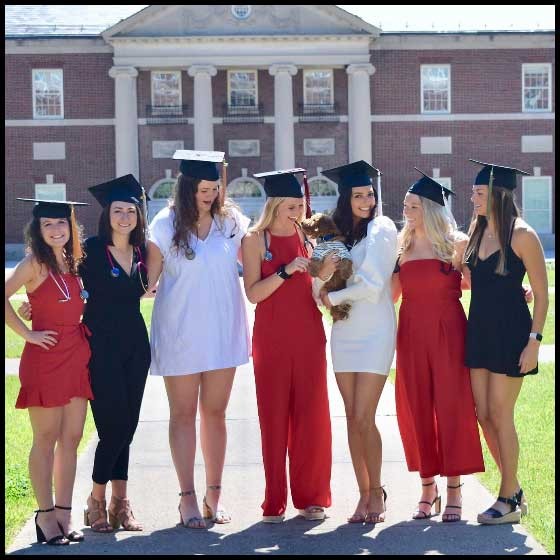 Jenna Byrne | Alumna
In June, when I passed my NCLEX!!!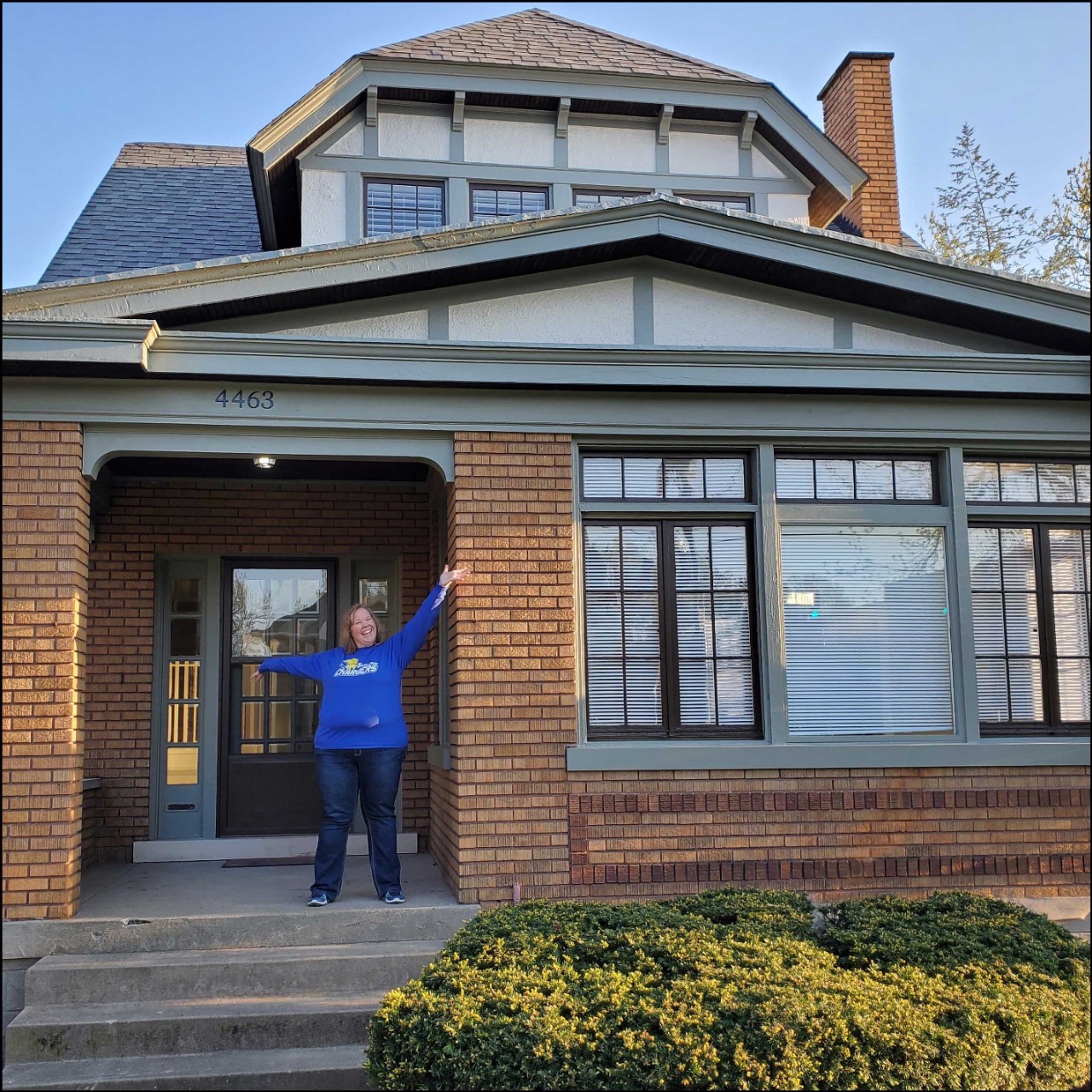 Angie Cook | Staff
I bought my first house! In a time of uncertainty, it has been a joy to make Cincinnati my home.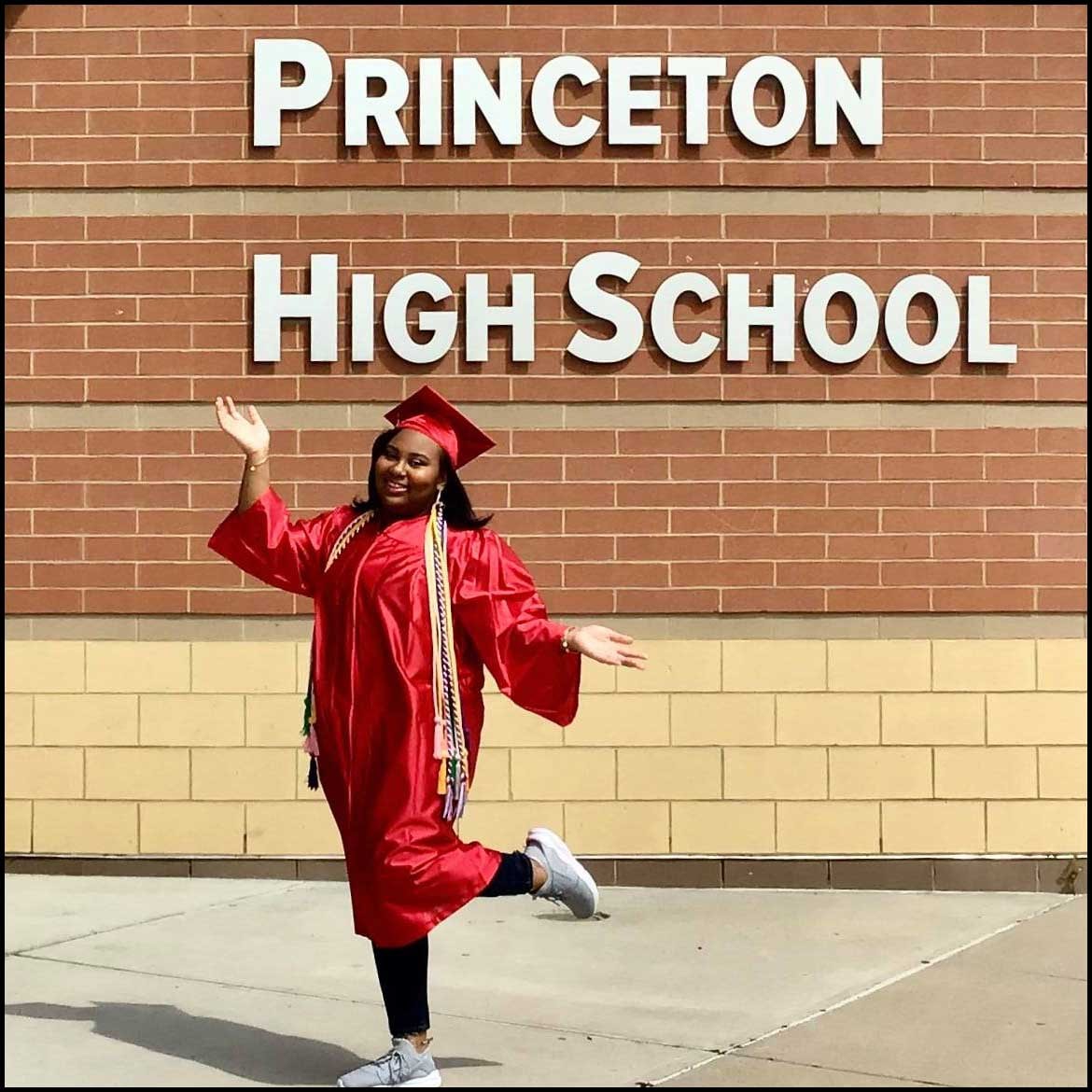 Terri Corbett | Staff
My most celebrated moments of 2020, in spite of COVID-19, would be my daughter graduating with honors from high school and being enabled to walk across the stage one last time, followed by her drive-by celebration (which I will always remember), her being accepted in to UC's College of Engineering and Applied Science, her being of age to register to vote (thereafter participating in the national election for the first time) and blessfully being enabled the opportunity of proudly celebrating my parents 61st wedding anniversary!! Such wonderful moments!!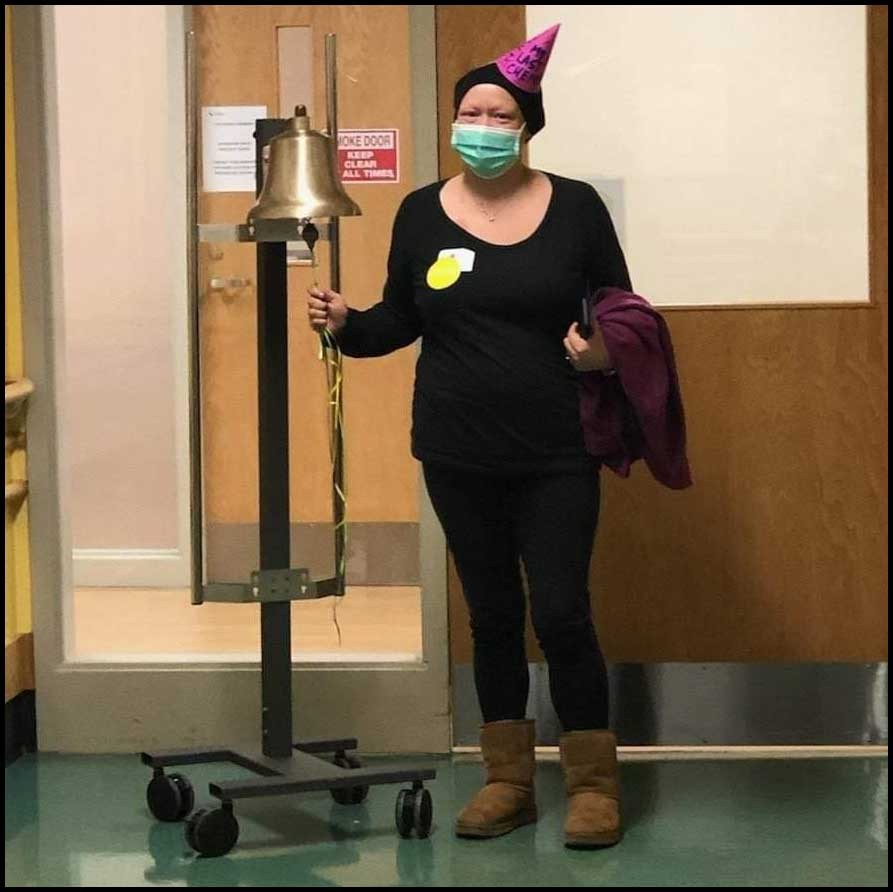 Christina Meyer | Staff
After a stage 4 cancer diagnosis, I am currently in remission.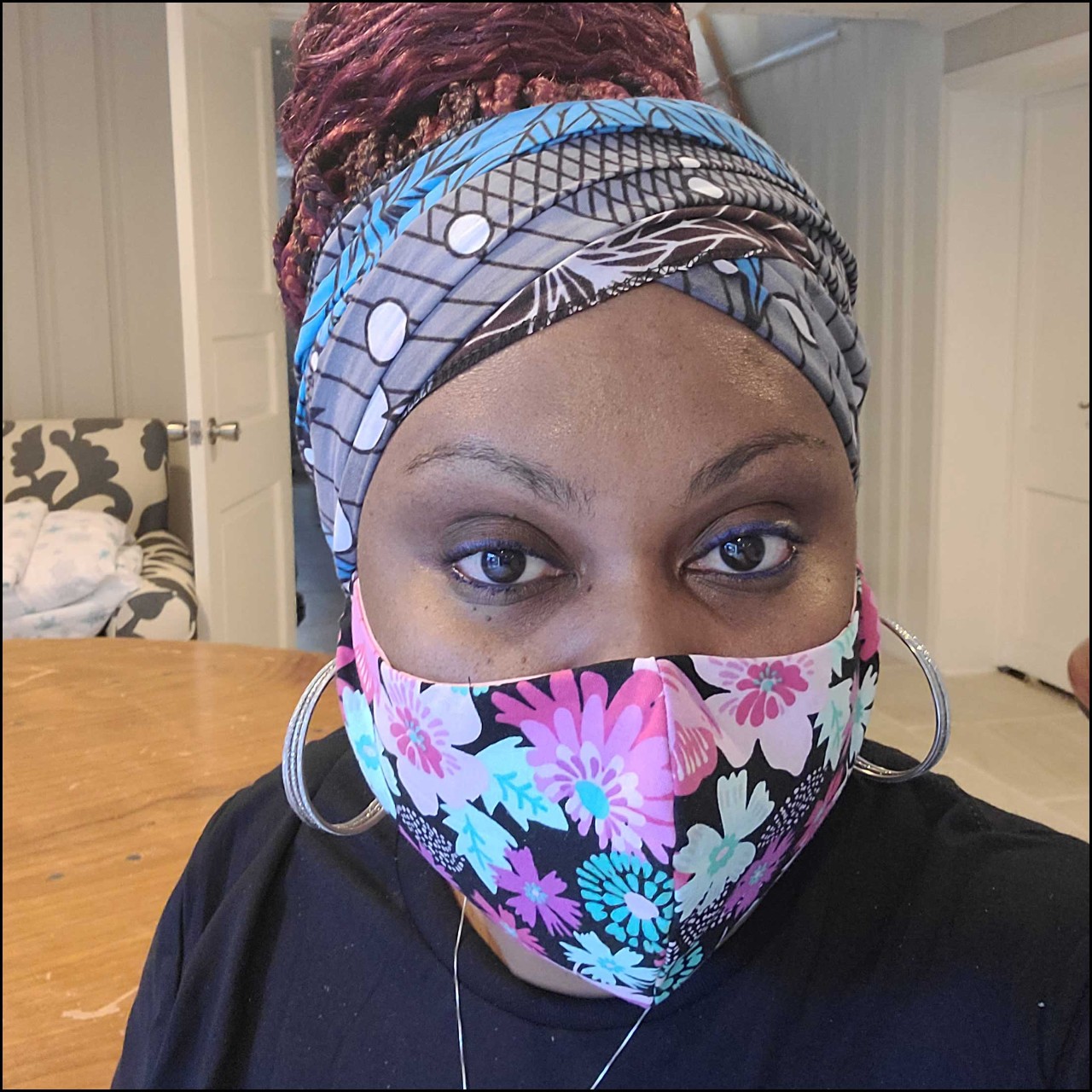 Latonya Jennings | Alumna
I rediscovered the joy of sewing. I made, sold and donated several masks to keep people safe during these trying times.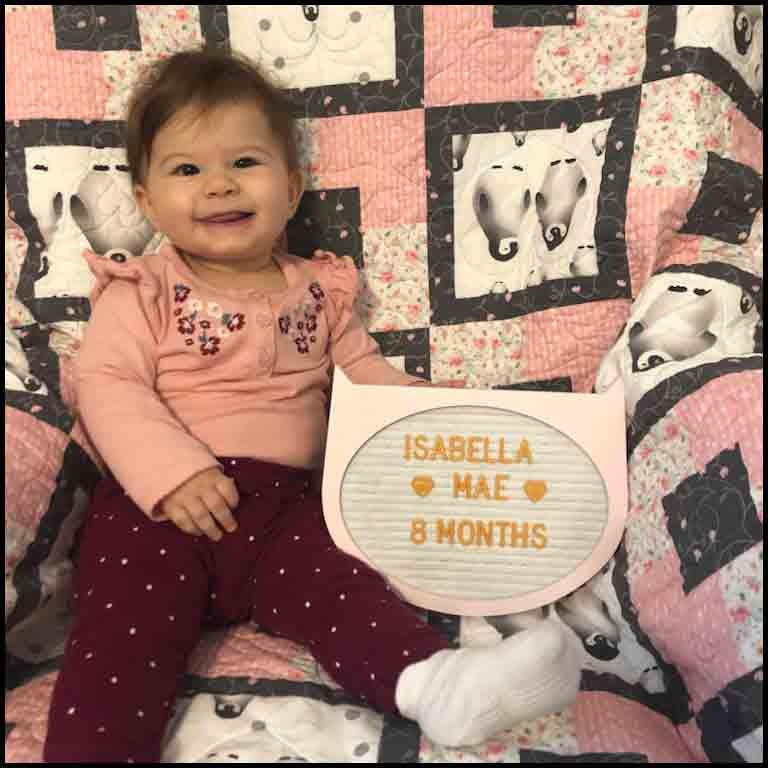 Becky Bogart | Staff
My granddaughter, Isabella Mae, was born on March 13, the day UC decided to go remote. I can't believe she is 8 months already!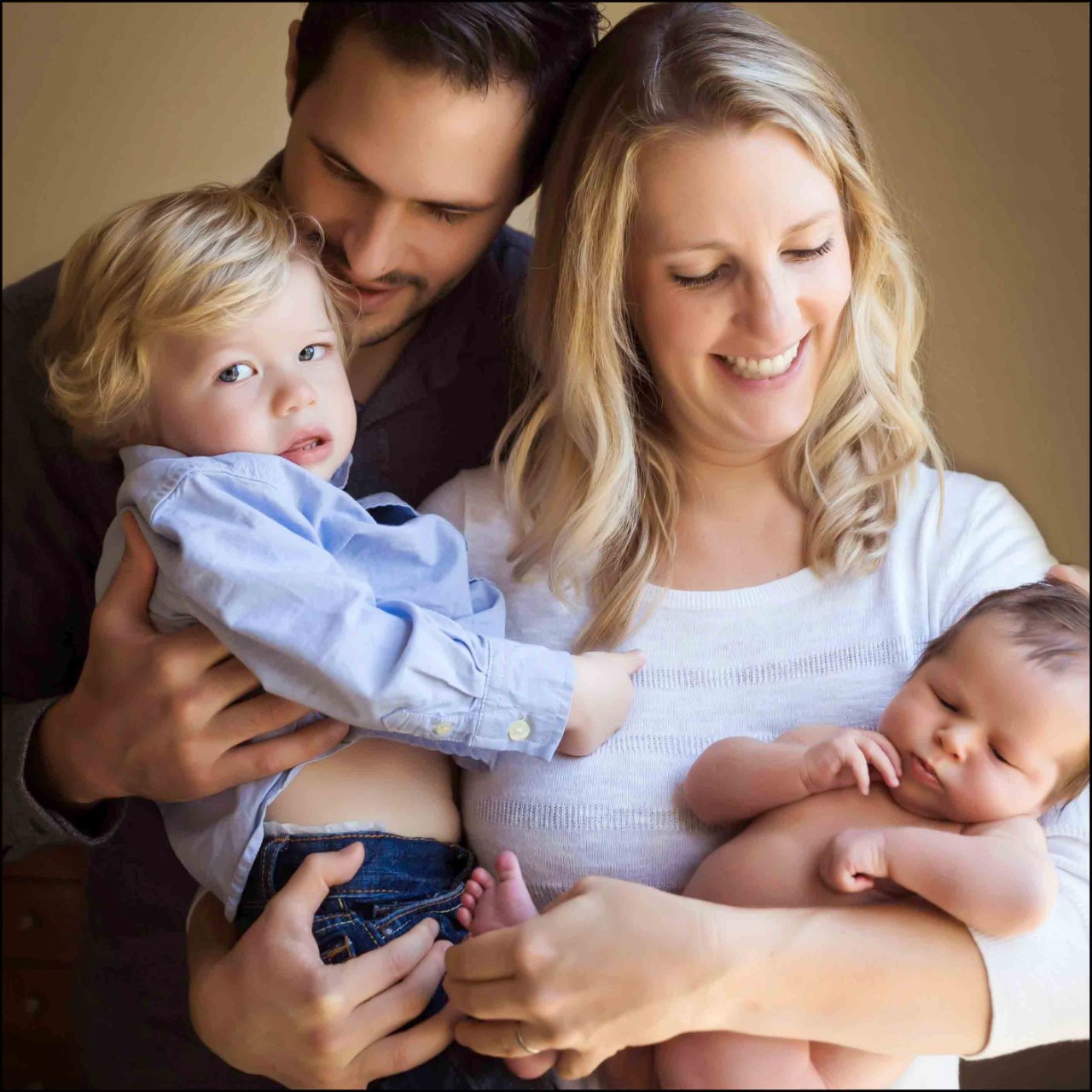 Katrina Engstrom | Student
We welcomed our daughter into the world!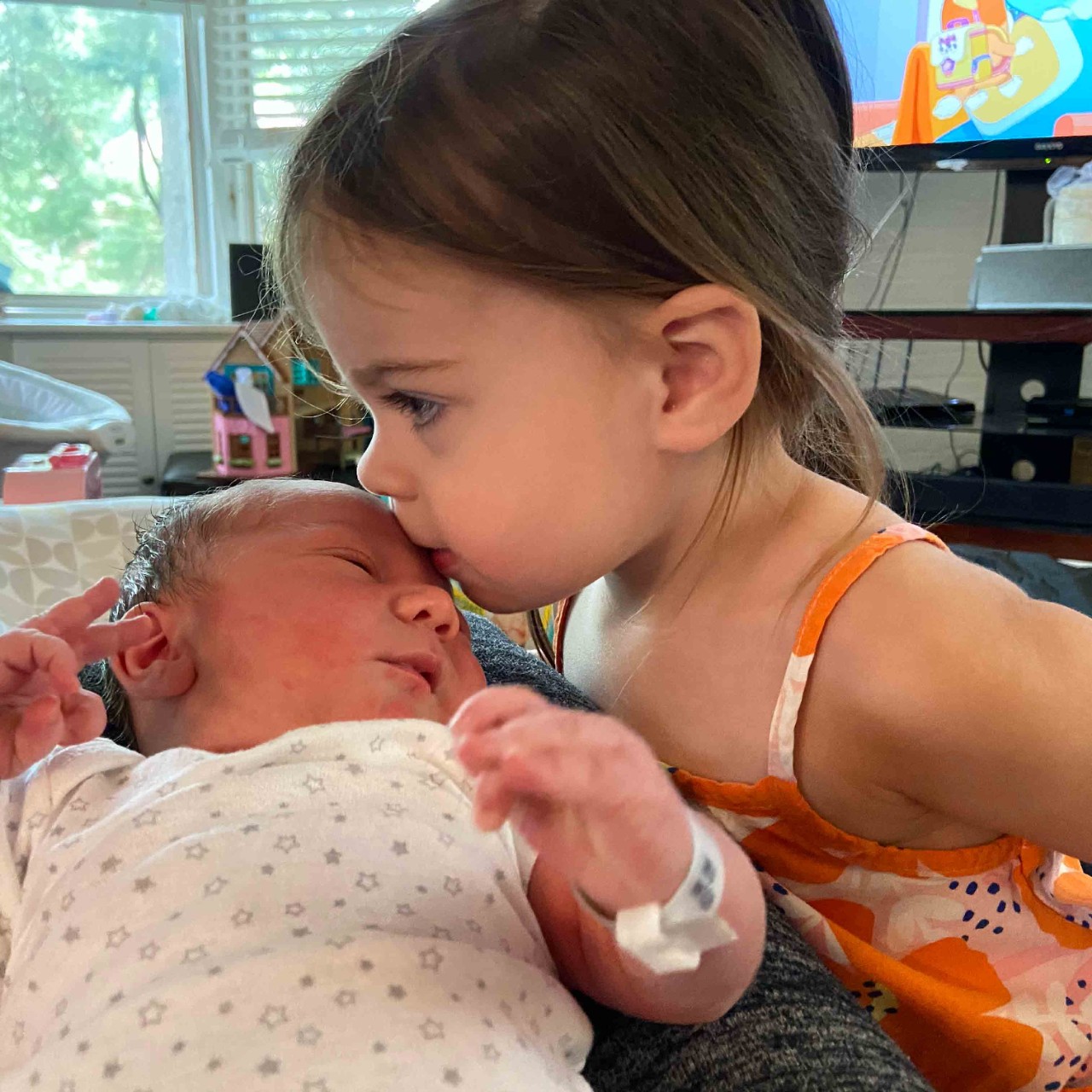 Christine Colella | Faculty
My moment was the birth of my grandson, Jacob V. Nicholas!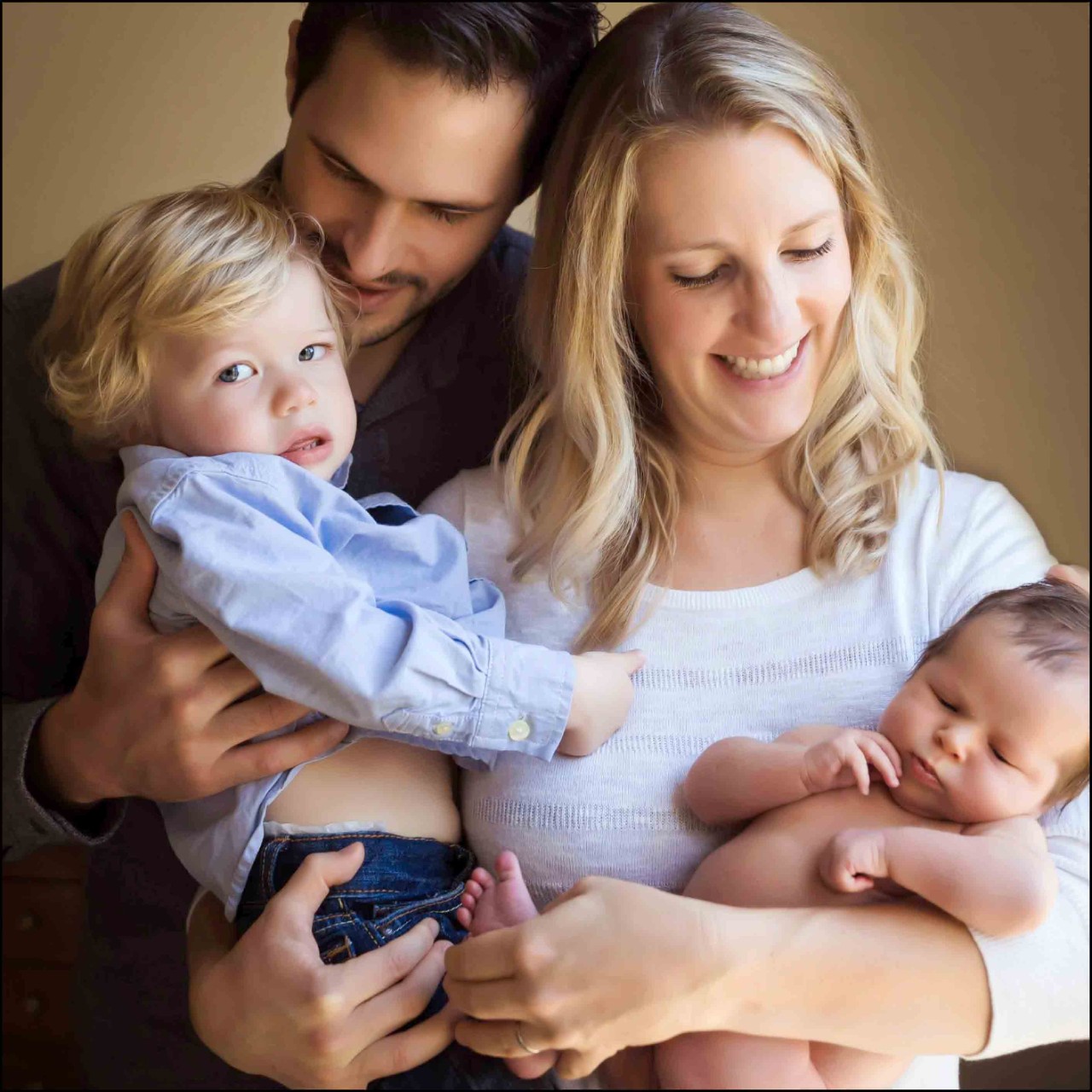 Katrina Engstrom | Student
We welcomed our daughter into the world!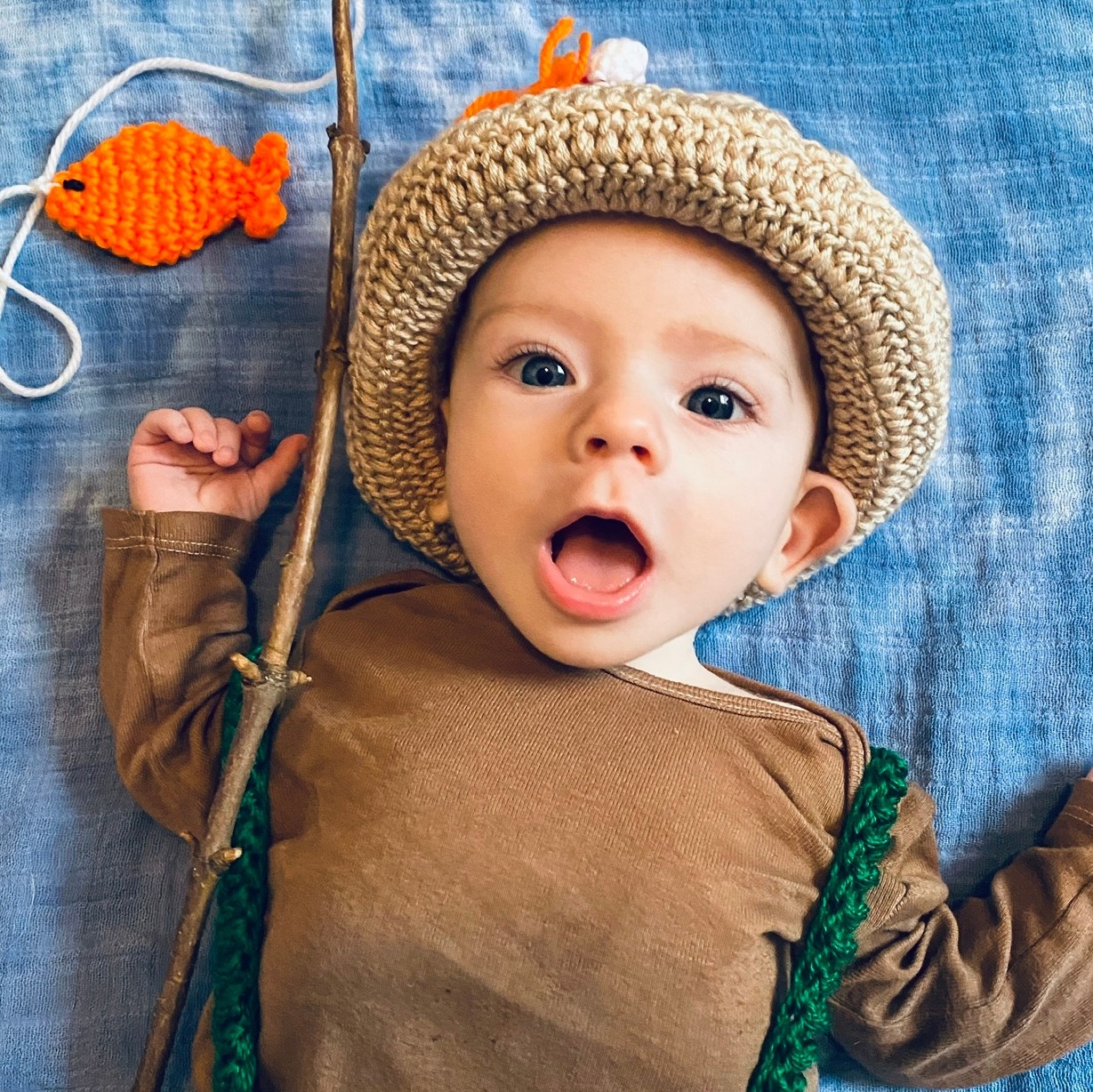 Ashleigh Mather | Student
On Aug. 1, I gave birth to my firstborn son. James may have been born during the strictest visitor restrictions our hospital has ever seen, but there was no shortage or love all around us. I work on the mother/baby unit where I delivered, so my work family was there to support us in place of our biological family waiting at home. These are hard times, but 2020 will still be the best year yet because I was given the gift of my sweet baby boy.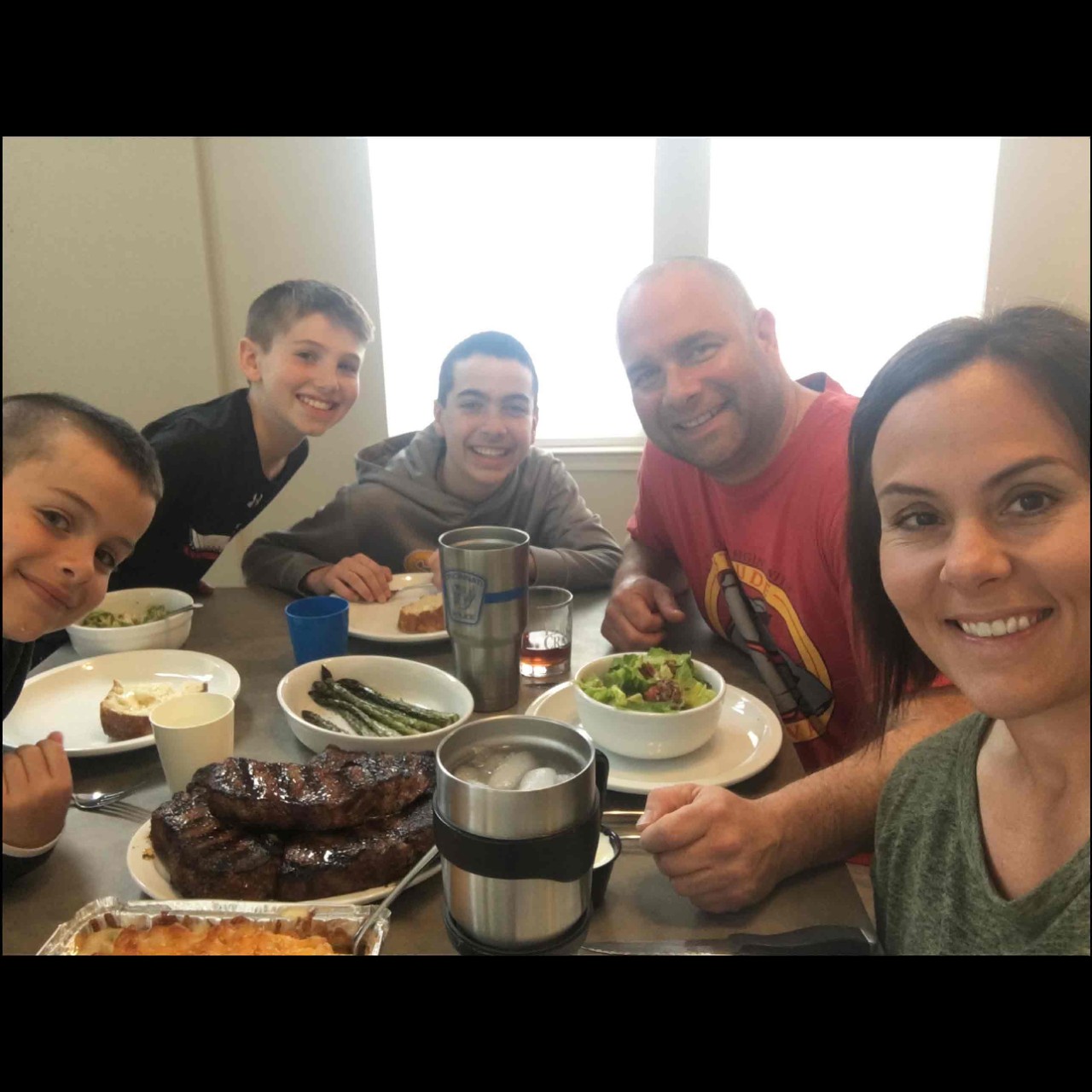 Natalie Broering | Staff
My moments of joy are family time, hiking, basketball training, baking and exploring the outdoors.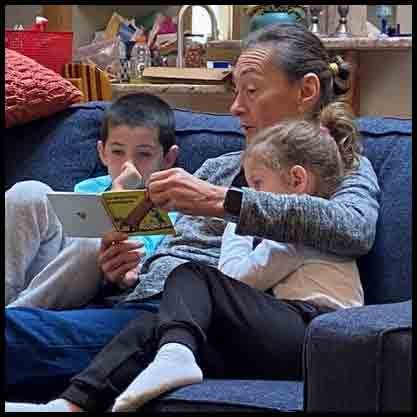 Greer Glazer | Dean
2020 has had many silver linings and daily moments of joy – I have worked remotely, which has allowed me to live in the same house with my husband of 40 years (we celebrated our anniversary in August) enjoying the usual daily rhythms of life for the first time in 17 years; celebrated my mom's 95th birthday; watched my grandkids thrive via daily FaceTime with a new baby on the way; cooked more than usual and ate well; and since I was place-bound, got a new puppy who brings much joy to our family. My heart goes out to the millions of people who have been less fortunate with few moments of joy worrying about their next meal, losing their housing and jobs and losing their loved ones because of COVID-19.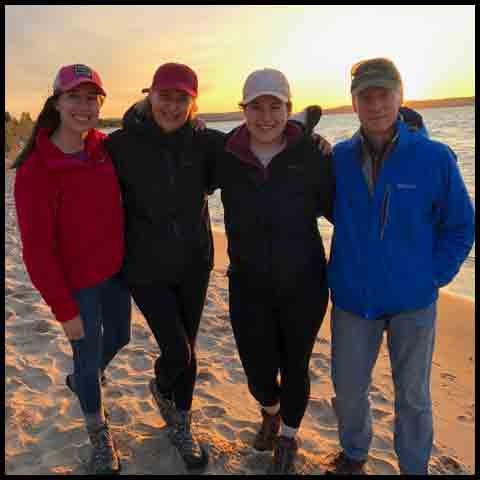 Denise Gormley | Staff
My moments of joy are with my family and our continued adventures. This picture is at Lake Michigan where we rented a house for a week this summer – just the four of us.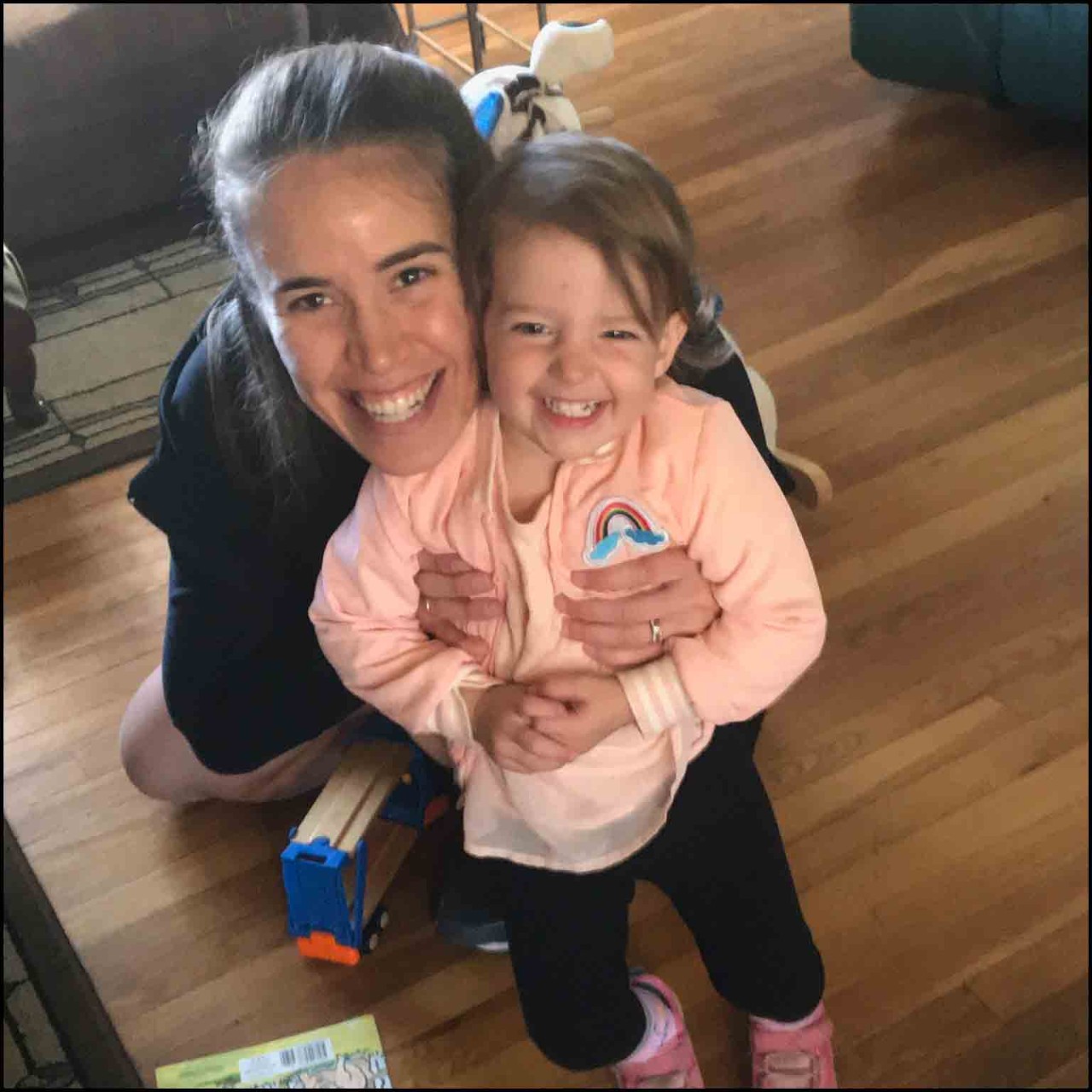 Charity Huber | Staff
An unexpected joy of this year is drawing closer to my family during the ups and downs of COVID-19. Texting, phone calls and even the opportunity to meet in person, never before have we been so much a part of each others' lives. And, I will forever be thankful for that.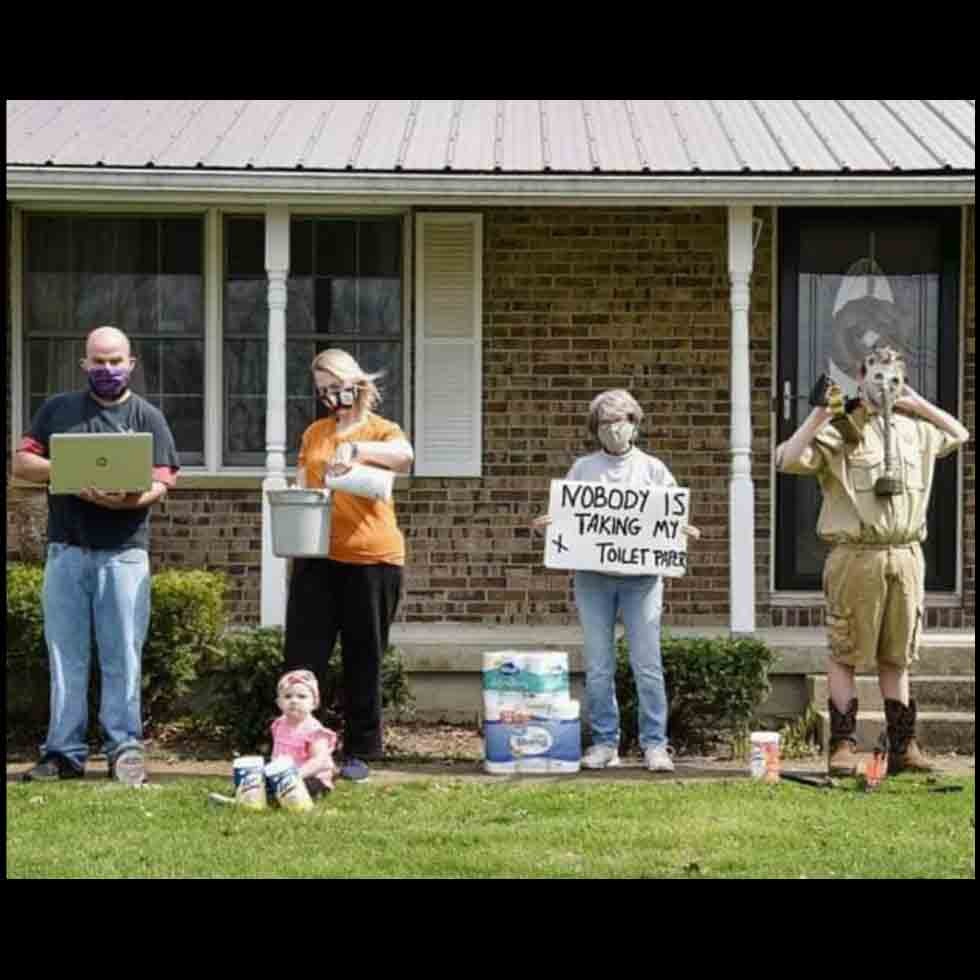 Amber Irwin | Faculty
The moments of joy I experienced this year are extra family time and family humor. Since I started working from home and my children started completing school from home, we have enjoyed each other's presence more.  We also have tried to find the "funny moments" during this quarantine. Believe me, we are taking this pandemic extremely seriously, but we are also finding humor in our actions. For example, see this picture. We had a professional photographer come and snap a picture of us from the road (more than 6 feet away) with all of our safeguards (working from home, cleaning the house from top to bottom, guarding our toilet paper and paper towels, etc.).  It was a way for us to preserve the conditions we are living in and have fun with it all at the same time. We are finding the positives in this horrible situation.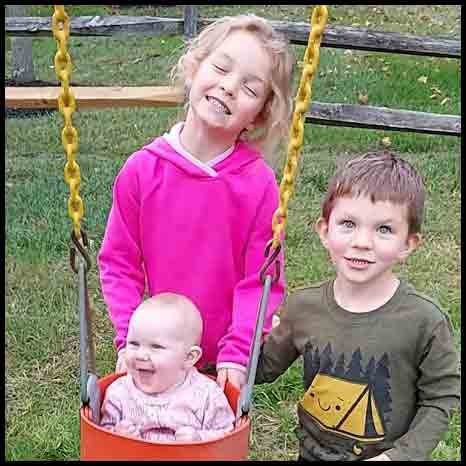 Joshua Lambert | Faculty
This year has been difficult for a number of reasons. Our biggest joy of 2020 was welcoming our newest addition, April Jewel, to our family in April. April was really just the start of the COVID-19 pandemic. Our other two children stayed with Grandma and Grandpa while my wife and I traveled to the hospital for April's delivery. During our stay at the hospital, we weren't sure if we had been exposed to COVID-19, and didn't want to potentially infect our other two children or Grandma and Grandpa. We made the tough decision to isolate for two weeks after we got home. This was tremendously hard on everyone. By the beginning of May, we were all back together again. We spent the summer traveling to many of the parks in the area, hiking, building a swing set and teaching Jacob, 3, and Sarah, 5, how to ride a bike. It was a summer to remember and I'm so thankful for the time I've had with my family and loved ones.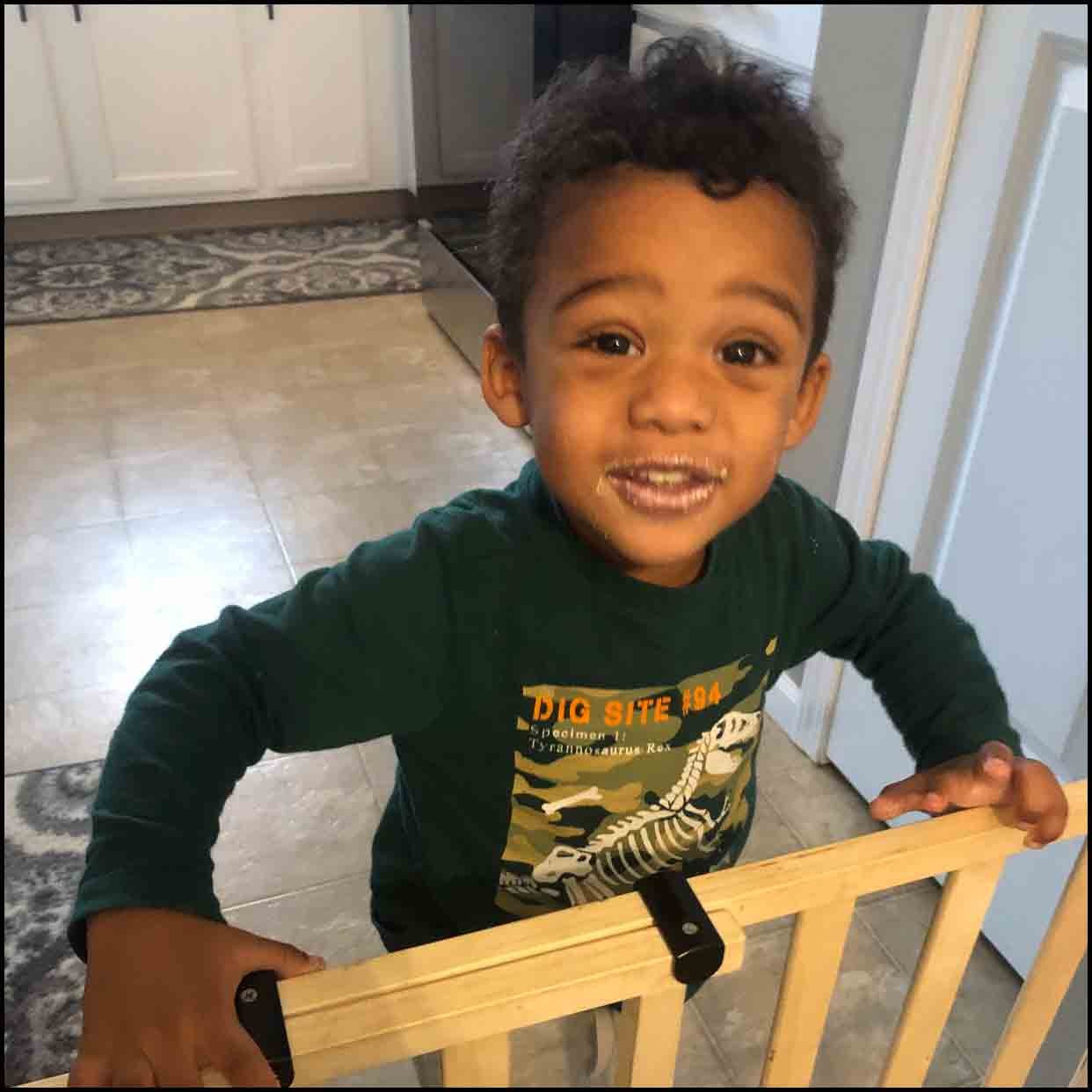 Karen McMullin | Staff
This photo is of my grandson, Lucas, who just turned 2. My daughter asked him to go and get the Halloween Cheetos. He came back to her without the bag, she asked if he had been eating them and he emphatically said, "No." :) (Everything is no at this point.)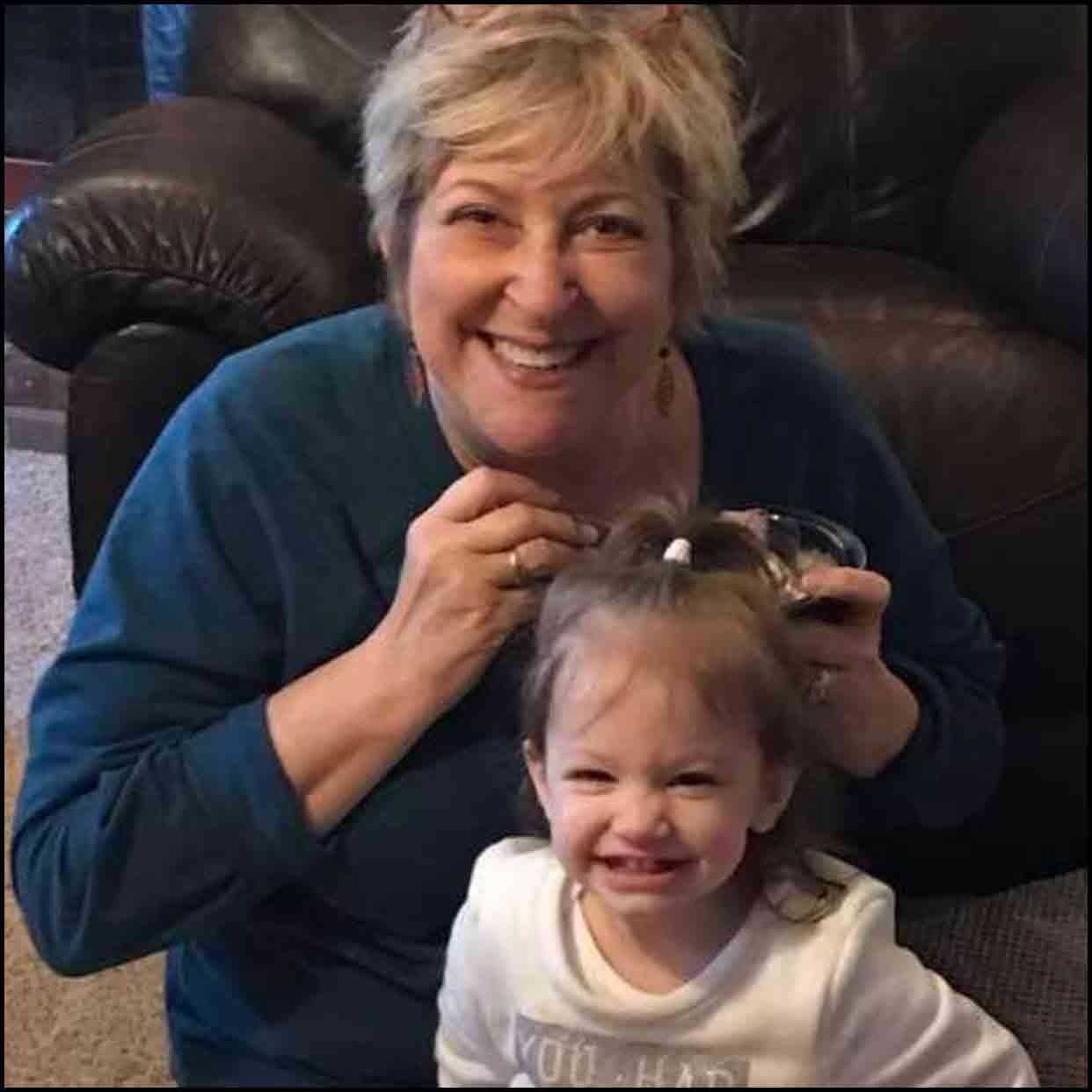 Laura Wheeler | Alumna
I have been diagnosed with End Stage Renal Disease (ERSD) from an autosomal dominant disease called Polycystic Kidney Disease (PKD). In July, I was told I needed to start the transplant process, as well as peritoneal dialysis. Devastated, I turned to social media, more for a support system, and within two days had eight women come forward offering their kidneys. I was humbled to the point of tears. Two of these women made it through the screening process and, in February, I will be transplanted.
My joy in this terrible 2020 we've been living through is huge. I'm grateful for so many things, believe it or not, even for dialysis, which is going well. I've learned so much about trusting God and prayer. I'm actually most thankful for people willing to make such a huge sacrifice for those of us with kidney disease who wish to live normally. I'm going to see my granddaughter grow up, which wouldn't have happened otherwise.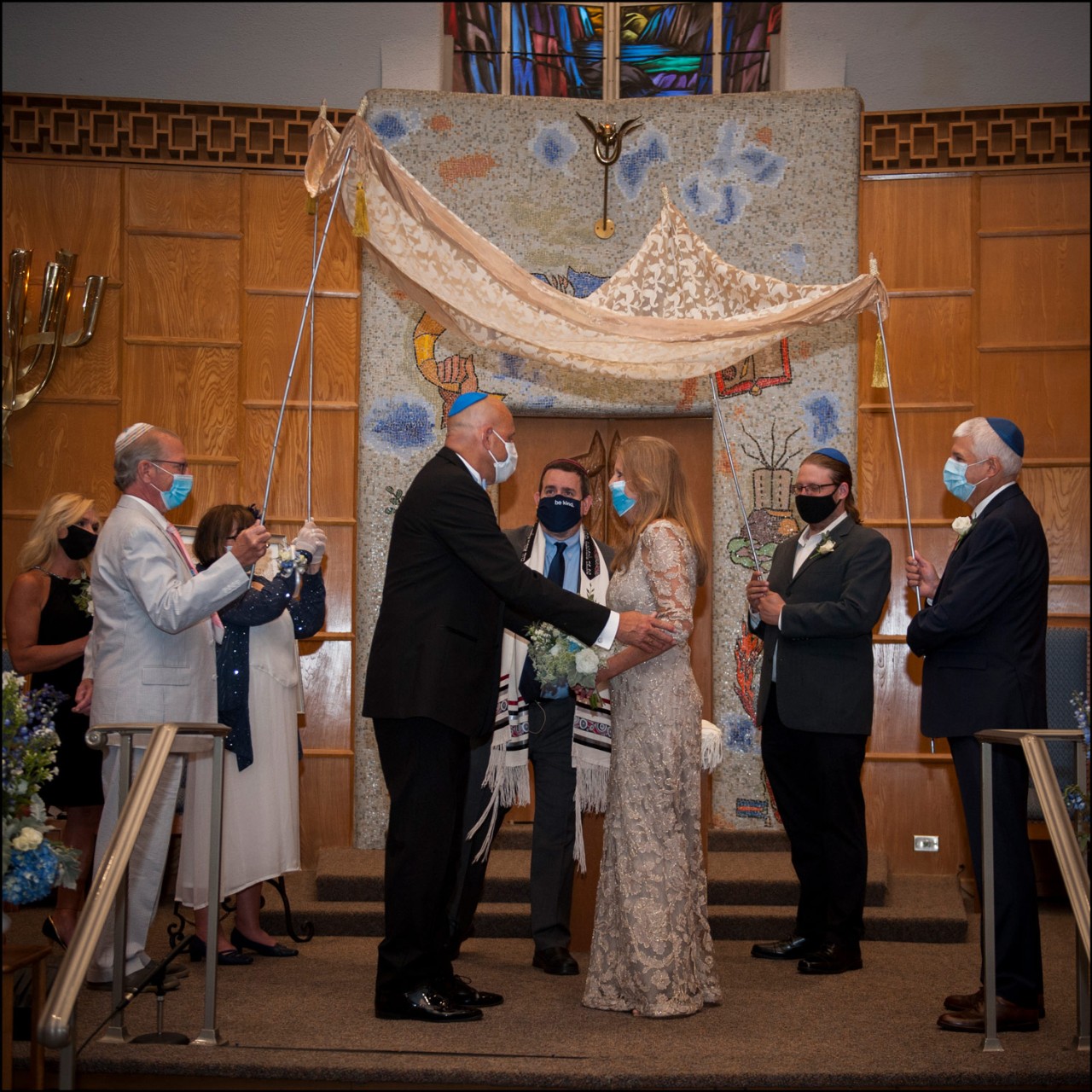 Tracy Hughes Baker | Alumna
Our Wedding was amazing!! It was lovely in so many ways. We had an opera-trained soloist that sang Make You Feel My Love by Bob Dylan as I walked down the aisle with my brother (my father passed away several years ago). We had a beautiful choir, flautist and a pianist as well. Our ceremony was performed under a Chuppah, we did the circling ceremony and Mark did the smashing glass ceremony.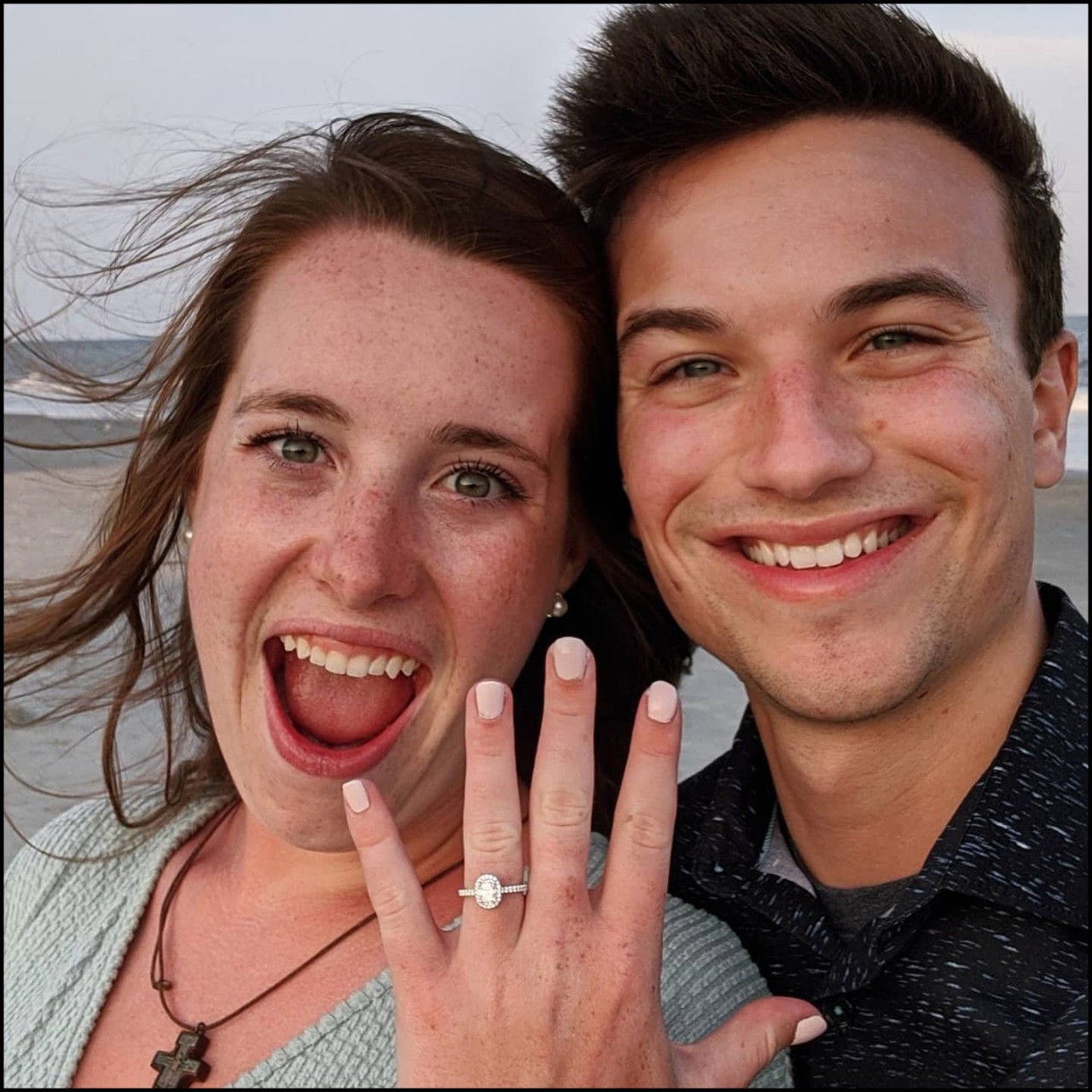 Reilly Daniels | Student
This year has been hard for sure, but I got to spend a lot of time with my family and I got engaged!! I got to take two COVID-19-friendly, socially distanced vacations – Shennendoah National Park with my family and Myrtle Beach with my fiancé (we got engaged on this vacation).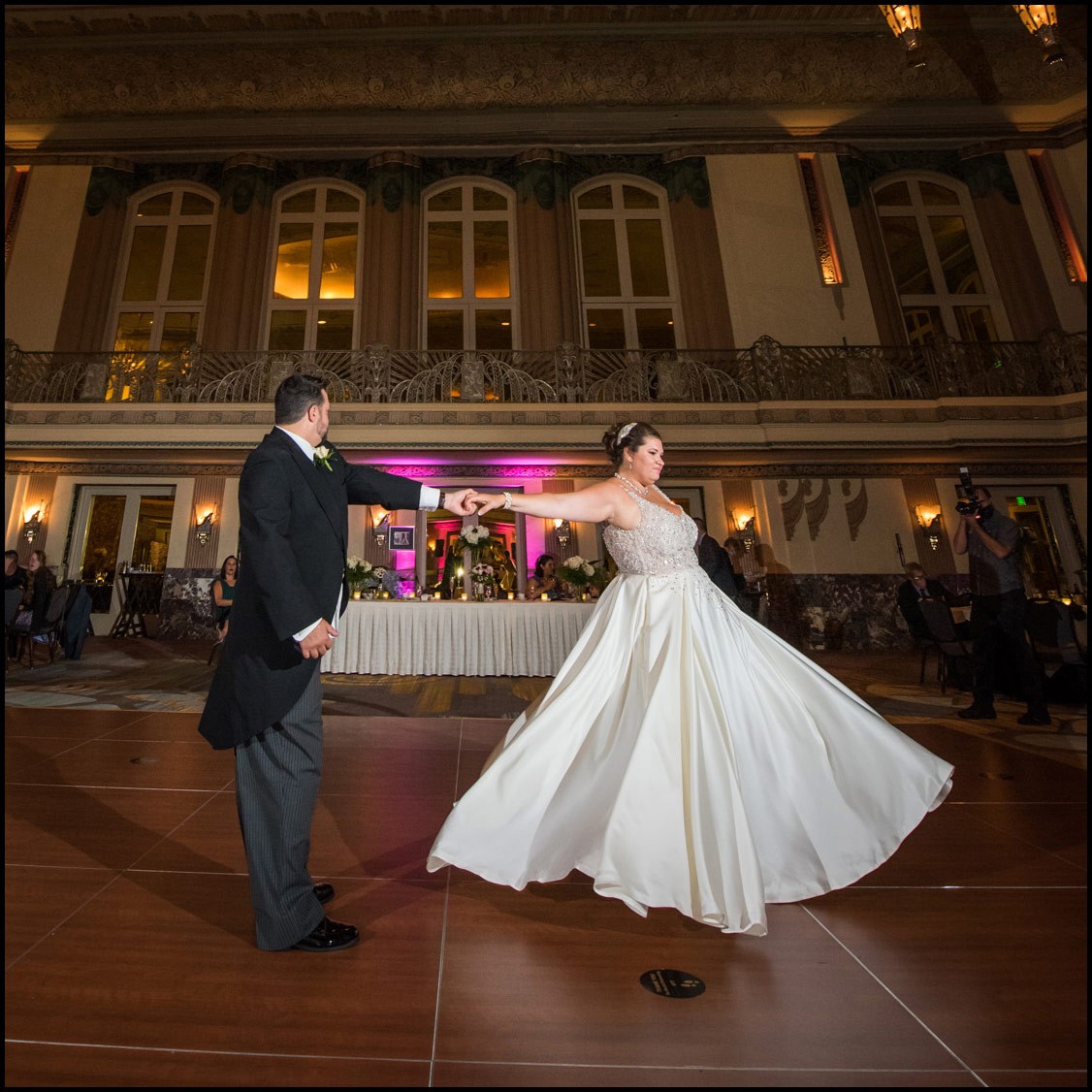 Nicole Paige | Staff
2020 has brought some of the most joyful moments of my life. Planning a wedding, re-planning a wedding and finally getting married is the big one! Beyond that, we renovated our kitchen and added another sweet kitten to our brood. Choosing Joy everyday even when life isn't rainbows or the way we want it to be is what 2020 has been all about for me!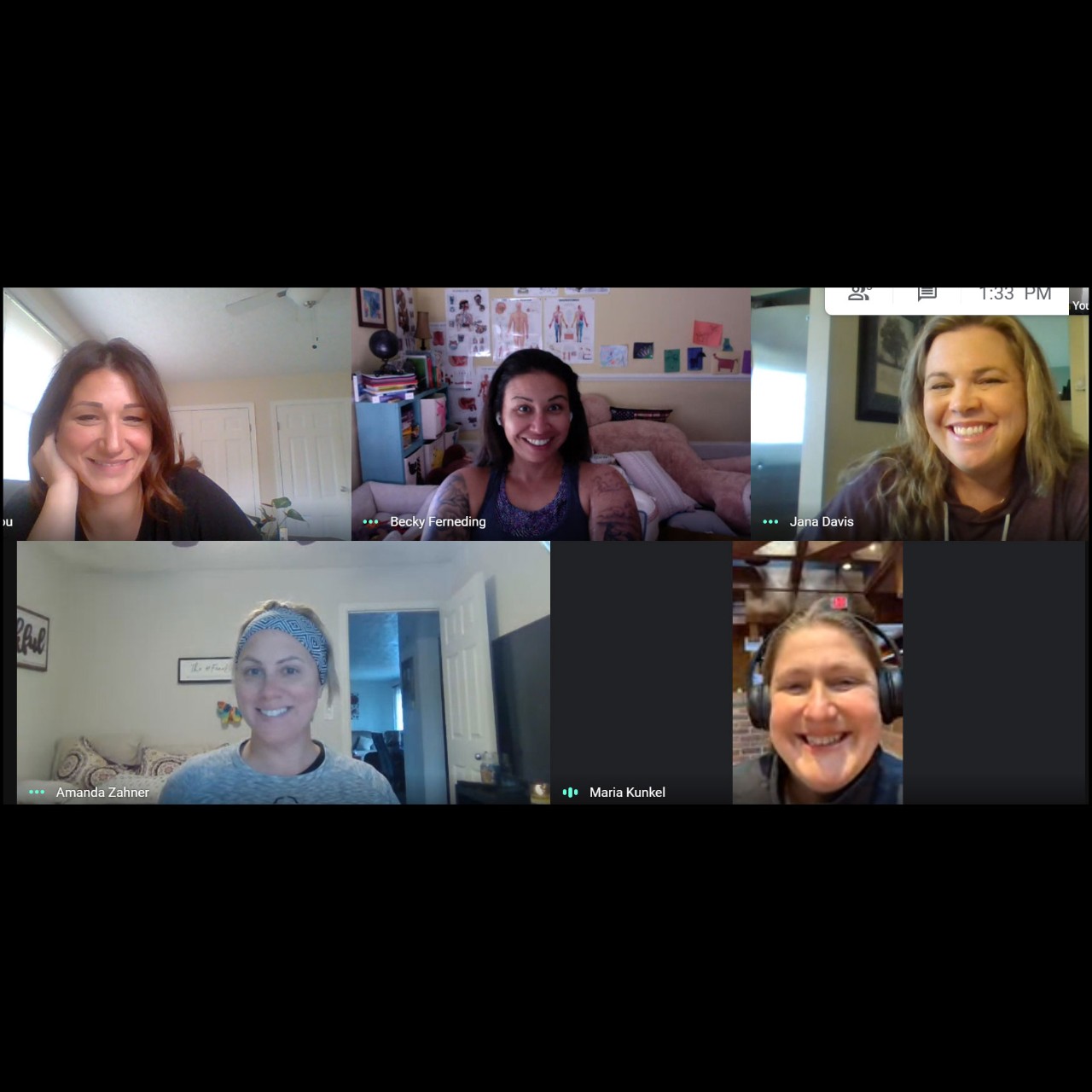 Rebecca Fernading | Student
My girlfriends and I have started a virtual ladies hour(s) via some kind of online platform like Zoom, WebEx, or Google. We missed seeing each other and having our time together; we now span across five states between us. This picture is from our most recent get together. We know that although it's safest for us to stay where we are, we still want to enjoy the laughter that we bring when we're together. It helps us cope with the seclusion and solitude a little easier.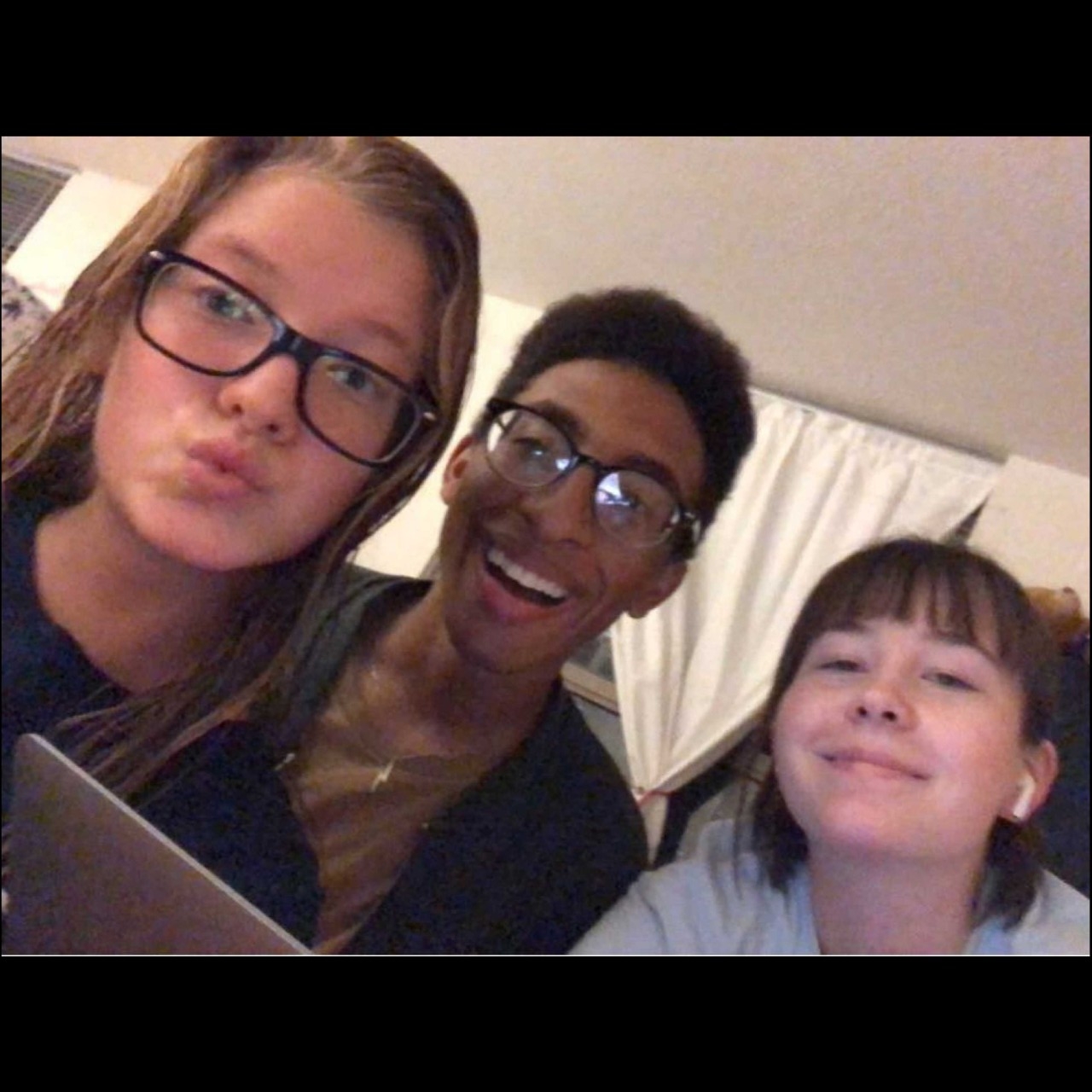 Shelby Hutton | Student

I got a random roommate and she turned out to be my very best friend! We made a really good friend down the hall as well. With covid its hard to meet people so I am very lucky to have made a friend as great as my roommate!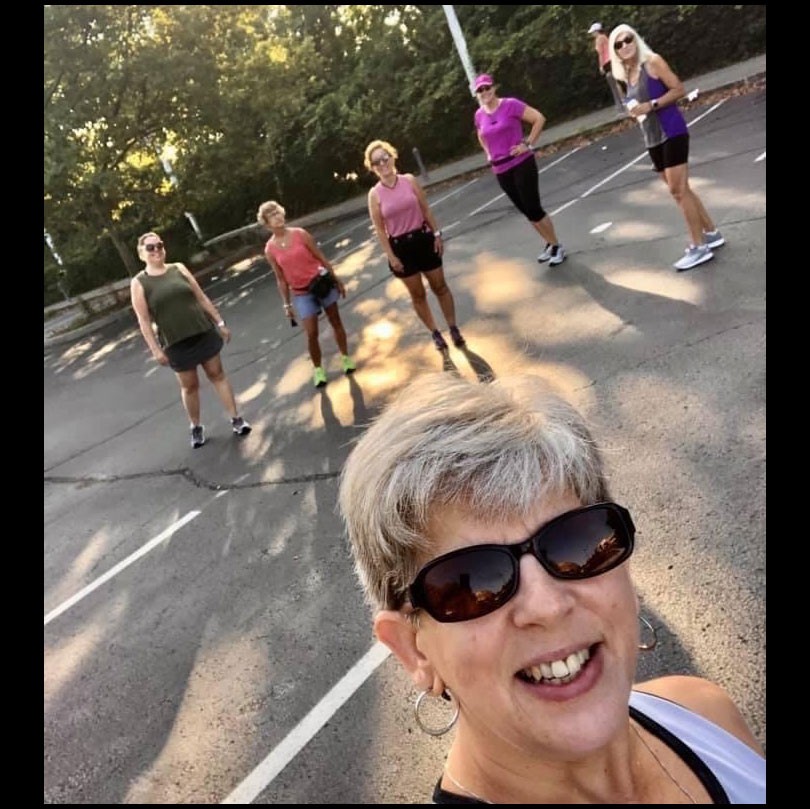 Mary Justice | Alumna

What started out as a few breast cancer survivors getting together turned into the  "Saturday AM Adventure Club." Headed up by Kim Kuwatch, this group meets every Saturday morning in downtown Cincinnati. The goal is to simply stay healthy by exercising and supporting each other through the isolation of the pandemic. During the pandemic, the group kept socially distant while walking or jogging through the areas of downtown, Eden Park and Covington. Sometimes we tailgate afterwards with mimosas! I cannot tell you how much this group has meant to me. Kim has kept us moving, provided us with laughs through her boomerang photos, and welcomed new survivors to the group. I appreciate the new friendships I have made and the chance to get outside, get moving, and see the sights I never noticed before!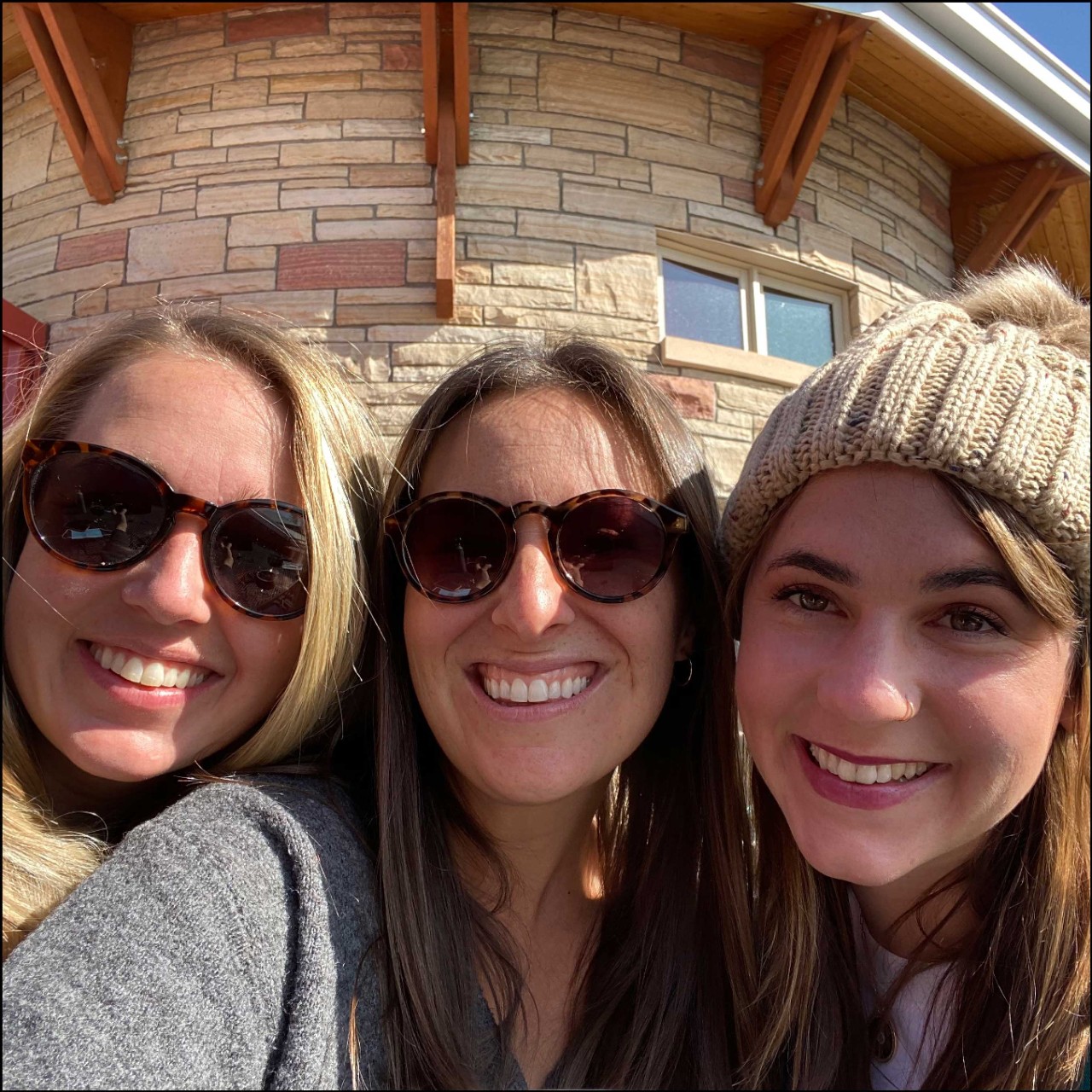 Jen Ray | Staff

I am surrounded by the best family and friends that bring me joy always. A few big moments: the birth of my niece Joanna and graduating with my master's degree. I celebrated with a trip out to Colorado to visit some dear friends. :)