A Message from Dean Greer Glazer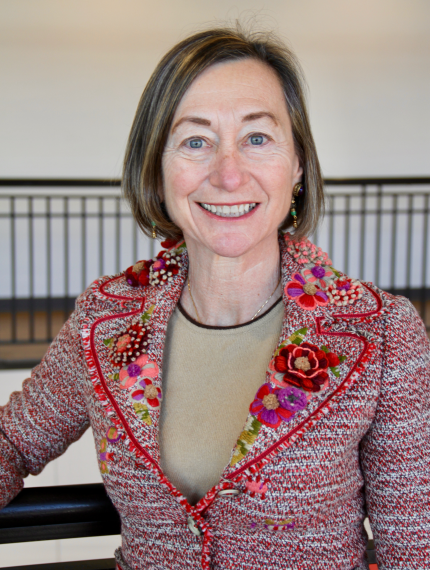 Dear UC College of Nursing Community,

About a month ago, we saw our lives turn upside-down as we quickly adjusted to a new normal—one that seems to keep changing every day. I had just flown back home from Savannah when communications from University of Cincinnati leadership indicated upcoming changes in the lives of students, faculty and staff. There was a lot to sort through to ensure academic continuity and progression for our nearly 3,000 students. We had to consider their health and wellbeing and account for factors beyond our control, including changes in our students' lives—from higher work demands to increased home stressors.
Luckily for our students, UC College of Nursing has been a leader in online education for many years and was able to scale up online learning while increasing the quality of our programs. Our faculty are comfortable developing and delivering digital active learning strategies, our infrastructure for remote teaching and learning is robust and our state-of-the-art simulation labs were easily repurposed for undergraduate and accelerated clinical experiences at a distance. I am thankful for our faculty and staff expertise and support as we transitioned to the online format with such short notice.
During these trying times, our undergraduate and accelerated Master of Science in Nursing students (those who pursue nursing as a second career) have shown their commitment to becoming nurse leaders. They have come onboard as we moved all instruction, testing and clinicals online. On their first day back to classes after spring break, about 250 undergraduate and accelerated students virtually joined a town hall meeting with great questions and candid conversation. As our seniors hold tight to hear about their graduation and pinning ceremony dates, as well as NCLEX status updates, they look forward to contributing to their communities as RNs.
We are more appreciative than ever of our graduate students, who have decided to restart or return to school, despite the pressure many of them feel to meet the demands of home and work. Their decision to become nurse practitioners, nurse midwives, nurse anesthetists, nurse administrators, clinical nurse specialists or nurse researchers so they can provide primary or critical care to all who need it or generate new nursing knowledge shows that dedication, courage, leadership and compassion make nursing more than a career, but a calling.
We have worked to accommodate our graduate students' needs by, among other steps, reviewing our program schemas to frontload didactic courses to be completed online before starting clinicals. The college has also joined other leading schools of nursing in requesting that our advanced-practice credentialing organizations be more flexible around requirements, including number of clinical hours spent with patients. On a good note, the U.S. Secretary of Health and Human Services Alex Azar sent a letter to all 50 governors urging the suspension of regulatory barriers to practice that limit patient access to care providers, including NPs.
Nurses are the frontline and backbone of health care delivery throughout the world, and it is no different now, during the COVID-19 pandemic, when we can make a difference not only for COVID-19 care, but also for other critical care. Decreasing the number of casualties during this crisis is a result of collaborative efforts on many fronts and we are glad to work with such capable health care colleagues on the frontlines—our physicians, respiratory therapists, pharmacists and many more.
These are not easy times for anyone, especially nurses. But I can say, without a doubt, that I am prouder than ever to be one of them. I appreciate you, the work you do and the care you provide to all.
Thank you.
UC Nurses. We See Leaders Heroes.